Many of our satisfied members like to recommend their vacation destination and the quality service they received. The letters we have received help us strive to continually search for additional quality benefits and services.
Whether you would like to share your vacation stories or memories, thank our travel specialists or even rate your accommodations for other members, we always love to hear from you!
Below are some of our latest testimonials which we have received and enjoy sharing with you.

Thank you for helping arrange our cruise to the Caribbean on Adventure of the Seas, Royal Caribbean. We loved the ship, one of the prettiest we have been on and the amenities were fantastic. We enjoyed the ports of call, especially Curacao. Snorkeling was beautiful and the weather could not have been better. 

 - Leonard J.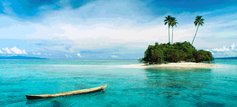 A few months a go we received a call from your promotions department. Prior to this call, we have never purchased a promotional vacation, so we were hesitant at first. However we purchased an Alaskan cruise promotion. Are we glad we said yes to the Alaskan cruise promotion. All I have to say is WOW! This trip is certainly one of a kind. Beautiful scenery, wild life, and the cruise amenities were amazing. Not to mention the new friends we made aboard the ship. If you are looking for a great vacation and stress-free booking process, I definitely recommend booking the Alaskan cruise. 

 - Joan and Marc

 We recently came back from the providence of Guanacaste in the beautiful country of Costa Rica. We acquired this trip through your promotions department and what a deal! Our accommodations were great. This was the first time my wife and I traveled outside of the United States. The Vacation Club accommodated us at an oceanfront all-inclusive property. If you love to be wined and dined and treated like a king/queen then traveling on an all-inclusive package is the way to go. If you love nature/wild life and black sand beaches Costa Rica should be your next vacation. However we did find the oceans water a bit cool. This could be due because we traveled during the rainy season but other than that everything was great! Thanks TVC! 

 - John and Melanie R.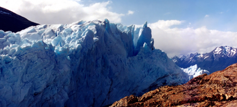 Our last vacation through The Vacation Club was to Branson, Mo. We wanted to thank your Promotions Department Representatives for their help. They did a great job booking our trip. We loved the property. The property was well maintained and it was really close to all of the attractions. We hope to be back to Branson next summer! P.S. We loved the show tickets, we had a blast!! 

 - Tracy and Roger M.

 Our trip to Maui was unbelievable!!! My husband and I enjoyed every moment and it was planned perfectly! Our hotel was the best on the island and we had no hassle with anything the whole trip. You can be sure we are going to be Vacation Club Members for life! Thanks for all your help! 

 - Peggy and Gary M.

 I just wanted to write and say thank you for giving us the amazing cruise specials. I am thankful for all that you saved my family and me. Herman treated us great, and made sure all the plans were perfect and we were well informed. Please continue to keep us updated on the unreal travel prices! 

 - Jerry A.

 Thank you for helping us plan our honeymoon! Your travel specialists got us a rental car cheaper than I have ever gotten one for, set us up in the most elegant hotel on the island and allowed my husband and I to have a time we will never forget. Please know we are recommending your vacation club to everyone. Look forward to going on another trip! 

 - Tim and Cara K.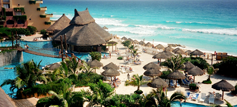 Our trip to Punta Cana was amazing. We are so thankful to have you. Our rates were incredible and we would love to take another trip like this again. We will most definitely work with the Package Department. The representatives were ever so helpful and pleasant to work with. Keep up the good work! 

 - Dallas and Susan H.

 I couldn't have asked for a better trip to Texas. Thanks so much. I will be calling next month to plan a trip to Orlando for the kids. 

 - Andrea W.

 Thanks for all you help. Sydney was great! We were able to see everything on our long vacation and wouldn't have been able to do it without you. You saved us thousands and ensured us a trip to last a lifetime. 

 - Steve G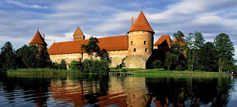 The Vacation Club is the greatest. You saved us tons of money on a car, hotel, and cruise on top of the everyday value of your preferred savings network. We are forever grateful. 

 - Dylan and Kelly H.

 Please tell your travel specialists they were great to work with. Your customer service is out of this world. We will always book our travel with you. 

 - Brandon and Donna B.