Have you ever traveled and wanted something a little more than a hotel room but at rates you could afford? A kitchen, multiple bedrooms, playgrounds, multiple pools, fitness centers and more?
Being a member of The Vacation Club will give you access to some of the most prestigious resort destinations in the world.

Just put your e-mail address into the form below, and they are on the way!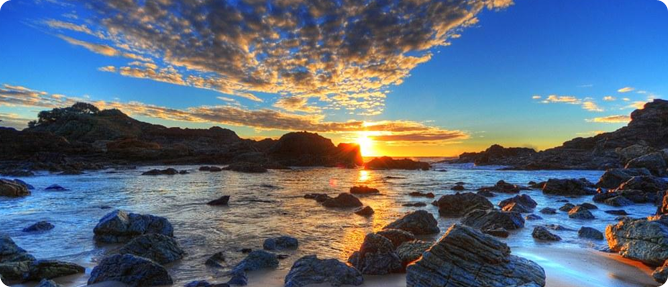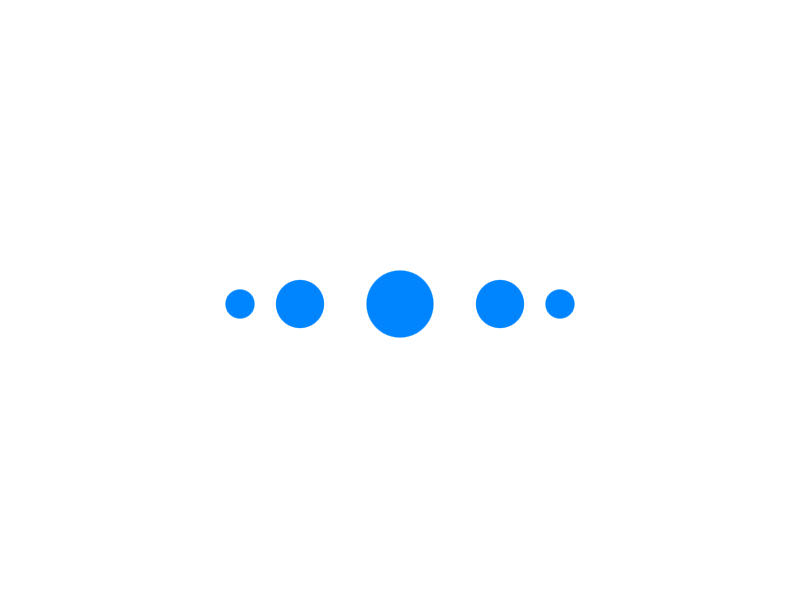 9/1/2023 - New Smyrna Waves New Smyrna Beach, Florida - Beds: 2BR/6 $1175


9/1/2023 - Summer Bay Orlando By Exploria Resorts Clermont, Florida - Beds: 2BR/6 $650


9/1/2023 - Ocean City Coconut Malorie Ocean City, Maryland - Beds: Studio/4 $424


9/2/2023 - Park Plaza Resort Park City, Utah - Beds: Studio/4 $874


9/2/2023 - Spinnaker at Shipyard Hilton Head Island, South Carolina - Beds: 2BR/6 $1400


9/2/2023 - The Village at Palmetto Dunes Hilton Head Island, South Carolina - Beds: Studio/4 $805


9/2/2023 - Coconut Palms Beach Resort II New Smyrna Beach, Florida - Beds: 1BR/4 $624


9/2/2023 - New Smyrna Waves New Smyrna Beach, Florida - Beds: 2BR/6 $1175


9/2/2023 - Southcape Resort and Club Mashpee, Massachusetts - Beds: 2BR/6 $1370


9/2/2023 - Swan Mountain Resort Dillon, Colorado - Beds: 1BR/4 $750


9/2/2023 - Williamsburg Plantation Williamsburg, Virginia - Beds: 2BR/6 $1000


9/2/2023 - Coconut Palms Beach Resort II New Smyrna Beach, Florida - Beds: 2BR/6 $824


9/2/2023 - Coconut Palms Beach Resort II New Smyrna Beach, Florida - Beds: Studio/2 $524


9/3/2023 - Coconut Palms Beach Resort II New Smyrna Beach, Florida - Beds: 1BR/4 $1508


9/3/2023 - The Cabins at Green Mountain Branson, Missouri - Beds: 3BR/8 $1324


9/3/2023 - The Cabins at Green Mountain Branson, Missouri - Beds: 2BR/6 $1224


9/8/2023 - Ocean City Coconut Malorie Ocean City, Maryland - Beds: Studio/4 $424


9/8/2023 - Tamarack Resort Wisconsin Dells, Wisconsin - Beds: 1BR/4 $524


9/8/2023 - New Smyrna Waves New Smyrna Beach, Florida - Beds: 2BR/6 $1175


9/8/2023 - Summer Bay Orlando By Exploria Resorts Clermont, Florida - Beds: 2BR/6 $650


9/8/2023 - Tamarack Resort Wisconsin Dells, Wisconsin - Beds: 2BR/6 $624


9/9/2023 - Coconut Palms Beach Resort II New Smyrna Beach, Florida - Beds: 1BR/4 $624


9/9/2023 - Isla Bonita Residence Noord, - Beds: 2BR/6 $975


9/9/2023 - Swan Mountain Resort Dillon, Colorado - Beds: 1BR/4 $715


9/9/2023 - The Village at Palmetto Dunes Hilton Head Island, South Carolina - Beds: Studio/4 $805


9/9/2023 - Coconut Palms Beach Resort II New Smyrna Beach, Florida - Beds: 2BR/6 $824


9/9/2023 - Coconut Palms Beach Resort II New Smyrna Beach, Florida - Beds: Studio/2 $524


9/9/2023 - Summer Bay Orlando By Exploria Resorts Clermont, Florida - Beds: 1BR/4 $575


9/9/2023 - The Links Golf and Racquet Club North Myrtle Beach, South Carolina - Beds: 2BR/6 $875


9/9/2023 - Vacation Village at Parkway Kissimmee, Florida - Beds: 1BR/4 $724


9/10/2023 - Ocean Club North Myrtle Beach, South Carolina - Beds: 1BR/4 $524


9/10/2023 - The Cabins at Green Mountain Branson, Missouri - Beds: 3BR/8 $1224


9/10/2023 - The Cabins at Green Mountain Branson, Missouri - Beds: 2BR/6 $1124


9/10/2023 - The Cabins at Green Mountain Branson, Missouri - Beds: 3BR/8 $1500


9/15/2023 - Ocean City Coconut Malorie Ocean City, Maryland - Beds: Studio/4 $424


9/15/2023 - Tamarack Resort Wisconsin Dells, Wisconsin - Beds: 1BR/4 $524


9/15/2023 - Summer Bay Orlando By Exploria Resorts Clermont, Florida - Beds: 2BR/6 $600


9/15/2023 - Tamarack Resort Wisconsin Dells, Wisconsin - Beds: 2BR/6 $624


9/16/2023 - Coconut Palms Beach Resort II New Smyrna Beach, Florida - Beds: 1BR/4 $624


9/16/2023 - Gold Coast Resort Noord, - Beds: 2BR/6 $950


9/16/2023 - Isla Bonita Residence Noord, - Beds: 2BR/6 $975


9/16/2023 - Summer Bay Orlando By Exploria Resorts Clermont, Florida - Beds: 2BR/6 $600


9/16/2023 - Swan Mountain Resort Dillon, Colorado - Beds: 1BR/4 $715


9/16/2023 - Vacation Village at Weston Weston, Florida - Beds: 2BR/6 $774


9/16/2023 - Coconut Palms Beach Resort II New Smyrna Beach, Florida - Beds: 2BR/6 $824


9/16/2023 - Coconut Palms Beach Resort II New Smyrna Beach, Florida - Beds: Studio/2 $524


9/16/2023 - Hollywood Beach Tower Hollywood, Florida - Beds: 1BR/6 $875


9/16/2023 - Southwind II Hilton Head Island, South Carolina - Beds: 2BR/6 $1375


9/16/2023 - Summer Bay Orlando By Exploria Resorts Clermont, Florida - Beds: 1BR/4 $550


9/16/2023 - The Village at Palmetto Dunes Hilton Head Island, South Carolina - Beds: Studio/4 $805


9/17/2023 - Peppertree Atlantic Beach Ii Atlantic Beach , North Carolina - Beds: 2BR/6 $1400


9/17/2023 - The Cabins at Green Mountain Branson, Missouri - Beds: 3BR/8 $1024


9/17/2023 - Ocean Club North Myrtle Beach, South Carolina - Beds: 2BR/6 $624


9/17/2023 - The Cabins at Green Mountain Branson, Missouri - Beds: 2BR/6 $924


9/17/2023 - Ocean Club North Myrtle Beach, South Carolina - Beds: 1BR/4 $524


9/22/2023 - Tamarack Resort Wisconsin Dells, Wisconsin - Beds: 1BR/4 $524


9/22/2023 - Summer Bay Orlando By Exploria Resorts Clermont, Florida - Beds: 1BR/4 $550


9/22/2023 - Tamarack Resort Wisconsin Dells, Wisconsin - Beds: 2BR/6 $624


9/23/2023 - The Village at Palmetto Dunes Hilton Head Island, South Carolina - Beds: Studio/4 $805


9/23/2023 - Williamsburg Plantation Williamsburg, Virginia - Beds: 2BR/6 $1000


9/23/2023 - Coconut Palms Beach Resort II New Smyrna Beach, Florida - Beds: 2BR/6 $824


9/23/2023 - Coconut Palms Beach Resort II New Smyrna Beach, Florida - Beds: Studio/2 $524


9/23/2023 - Isla Bonita Residence Noord, - Beds: 2BR/6 $975


9/23/2023 - Spinnaker at Shipyard Hilton Head Island, South Carolina - Beds: 2BR/6 $1400


9/23/2023 - Summer Bay Orlando By Exploria Resorts Clermont, Florida - Beds: 2BR/6 $600


9/23/2023 - Vacation Village at Parkway Kissimmee, Florida - Beds: 2BR/6 $674


9/23/2023 - Coconut Palms Beach Resort II New Smyrna Beach, Florida - Beds: 1BR/4 $624


9/23/2023 - Gold Coast Resort Noord, - Beds: 2BR/6 $950


9/23/2023 - Southcape Resort and Club Mashpee, Massachusetts - Beds: 2BR/6 $1370


9/23/2023 - Summer Bay Orlando By Exploria Resorts Clermont, Florida - Beds: 1BR/4 $550


9/24/2023 - Ocean Club North Myrtle Beach, South Carolina - Beds: 2BR/6 $624


9/24/2023 - The Cabins at Green Mountain Branson, Missouri - Beds: 3BR/8 $1024


9/24/2023 - Ocean Club North Myrtle Beach, South Carolina - Beds: 1BR/4 $524


9/24/2023 - The Cabins at Green Mountain Branson, Missouri - Beds: 2BR/6 $924


9/24/2023 - The Cabins at Green Mountain Branson, Missouri - Beds: 3BR/8 $1500


9/29/2023 - Festiva Orlando Resort Kissimmee, Florida - Beds: Studio/4 $674


9/29/2023 - Mountain Meadows Pigeon Forge, Tennessee - Beds: 2BR/6 $1081


9/29/2023 - Tamarack Resort Wisconsin Dells, Wisconsin - Beds: 1BR/4 $524


9/29/2023 - Gatlinburg Town Square Gatlinburg, Tennessee - Beds: 2BR/6 $1000


9/29/2023 - Summer Bay Orlando By Exploria Resorts Clermont, Florida - Beds: 2BR/6 $650


9/29/2023 - Tamarack Resort Wisconsin Dells, Wisconsin - Beds: 2BR/6 $624


9/30/2023 - 10/7/2023 PVC at Daytona Beach Daytona Beach Shores, FL - Beds: 1BR4 $404


9/30/2023 - Gold Coast Resort Noord, - Beds: 2BR/6 $950


9/30/2023 - 10/7/2023 PVC at Tahoe Village Stateline (South Lake Tahoe), NV - Beds: 1BR4 $424


9/30/2023 - 10/7/2023 PVC at Daytona Beach Daytona Beach Shores, FL - Beds: 2BR6 $454


9/30/2023 - Summer Bay Orlando By Exploria Resorts Clermont, Florida - Beds: 1BR/4 $575


9/30/2023 - 10/7/2023 PVC at Tahoe Village Stateline (South Lake Tahoe), NV - Beds: 2BR6 $474


9/30/2023 - The Village at Palmetto Dunes Hilton Head Island, South Carolina - Beds: Studio/4 $805


9/30/2023 - Vacation Village in the Berkshires Hancock, Massachusetts - Beds: 1BR/4 $1174


9/30/2023 - 10/7/2023 Shawnee River Village I & II Shawnee-on-Delaware, PA - Beds: 2BR6 $424


9/30/2023 - 10/7/2023 PVC at The Bandera Homestead Bandera (45 miles from San Antonio), TX - Beds: 1BR4 $404


9/30/2023 - Coconut Palms Beach Resort II New Smyrna Beach, Florida - Beds: 2BR/6 $824


9/30/2023 - 10/7/2023 PVC at Daytona Beach Daytona Beach Shores, FL - Beds: 1BR4 $404


9/30/2023 - Coconut Palms Beach Resort II New Smyrna Beach, Florida - Beds: Studio/2 $524


9/30/2023 - 10/7/2023 PVC at Tahoe Village Stateline (South Lake Tahoe), NV - Beds: 1BR4 $424


9/30/2023 - 10/7/2023 PVC at Daytona Beach Daytona Beach Shores, FL - Beds: 2BR6 $454


9/30/2023 - Spinnaker at Shipyard Hilton Head Island, South Carolina - Beds: 2BR/6 $1400


9/30/2023 - 10/7/2023 PVC at Tahoe Village Stateline (South Lake Tahoe), NV - Beds: 2BR6 $474


9/30/2023 - 10/7/2023 PVC at Daytona Beach Daytona Beach Shores, FL - Beds: 3BR8 $524


9/30/2023 - Summer Bay Orlando By Exploria Resorts Clermont, Florida - Beds: 2BR/6 $650


9/30/2023 - 10/7/2023 PVC at Tahoe Village Stateline (South Lake Tahoe), NV - Beds: 3BR8 $624


9/30/2023 - Vacation Village at Weston Weston, Florida - Beds: 2BR/6 $774


9/30/2023 - 10/7/2023 Goldenwood Condos Mesa, CO - Beds: 1BR4 $424


9/30/2023 - 10/7/2023 PVC at The Bandera Homestead Bandera (45 miles from San Antonio), TX - Beds: 1BR4 $404


9/30/2023 - 10/7/2023 PVC at The Bandera Homestead Bandera (45 miles from San Antonio), TX - Beds: 2BR6 $454


9/30/2023 - Coconut Palms Beach Resort II New Smyrna Beach, Florida - Beds: 1BR/4 $624


10/1/2023 - The Cabins at Green Mountain Branson, Missouri - Beds: 2BR/6 $924


10/1/2023 - The Cabins at Green Mountain Branson, Missouri - Beds: 3BR/8 $1500


10/1/2023 - Ocean Club North Myrtle Beach, South Carolina - Beds: 1BR/4 $474


10/1/2023 - The Cabins at Green Mountain Branson, Missouri - Beds: 3BR/8 $1024


10/1/2023 - The Jockey Club Las Vegas, Nevada - Beds: 1BR/4 $908


10/6/2023 - Ocean City Coconut Malorie Ocean City, Maryland - Beds: 1BR/4 $424


10/6/2023 - Summer Bay Orlando By Exploria Resorts Clermont, Florida - Beds: 2BR/6 $900


10/6/2023 - Tamarack Resort Wisconsin Dells, Wisconsin - Beds: 1BR/4 $424


10/6/2023 - Vacation Villas at FantasyWorld II Kissimmee, Florida - Beds: 2BR/6 $900


10/6/2023 - Gatlinburg Town Square Gatlinburg, Tennessee - Beds: 2BR/6 $1000


10/6/2023 - Ocean City Coconut Malorie Ocean City, Maryland - Beds: Studio/4 $374


10/6/2023 - Tamarack Resort Wisconsin Dells, Wisconsin - Beds: 1BR/4 $900


10/6/2023 - Tamarack Resort Wisconsin Dells, Wisconsin - Beds: 2BR/6 $524


10/7/2023 - Summer Bay Orlando By Exploria Resorts Clermont, Florida - Beds: 2BR/6 $900


10/7/2023 - Vacation Village at Weston Weston, Florida - Beds: 2BR/6 $1191


10/7/2023 - 10/14/2023 PVC at Daytona Beach Daytona Beach Shores, FL - Beds: 1BR4 $404


10/7/2023 - 10/14/2023 PVC at Tahoe Village Stateline (South Lake Tahoe), NV - Beds: 1BR4 $424


10/7/2023 - 10/14/2023 PVC at Daytona Beach Daytona Beach Shores, FL - Beds: 2BR6 $454


10/7/2023 - 10/14/2023 PVC at Tahoe Village Stateline (South Lake Tahoe), NV - Beds: 2BR6 $474


10/7/2023 - 10/14/2023 PVC at Tahoe Village Stateline (South Lake Tahoe), NV - Beds: 3BR8 $624


10/7/2023 - Coconut Palms Beach Resort II New Smyrna Beach, Florida - Beds: 2BR/6 $824


10/7/2023 - Coconut Palms Beach Resort II New Smyrna Beach, Florida - Beds: Studio/2 $524


10/7/2023 - Southcape Resort and Club Mashpee, Massachusetts - Beds: 2BR/6 $975


10/7/2023 - 10/14/2023 PVC at The Bandera Homestead Bandera (45 miles from San Antonio), TX - Beds: 1BR4 $424


10/7/2023 - Summer Bay Orlando By Exploria Resorts Clermont, Florida - Beds: 1BR/4 $850


10/7/2023 - The Village at Palmetto Dunes Hilton Head Island, South Carolina - Beds: Studio/4 $805


10/7/2023 - 10/14/2023 PVC at Daytona Beach Daytona Beach Shores, FL - Beds: 1BR4 $404


10/7/2023 - 10/14/2023 PVC at Tahoe Village Stateline (South Lake Tahoe), NV - Beds: 1BR4 $424


10/7/2023 - 10/14/2023 PVC at Tahoe Village Stateline (South Lake Tahoe), NV - Beds: 2BR6 $474


10/7/2023 - Bluebeard's Castle Villas I Charlotte Amalie , - Beds: 1BR/4 $1924


10/7/2023 - Coconut Palms Beach Resort II New Smyrna Beach, Florida - Beds: 1BR/4 $624


10/7/2023 - Ocean City Coconut Malorie Ocean City, Maryland - Beds: Studio/4 $1000


10/7/2023 - Spinnaker at Shipyard Hilton Head Island, South Carolina - Beds: 2BR/6 $1400


10/7/2023 - 10/14/2023 PVC at The Bandera Homestead Bandera (45 miles from San Antonio), TX - Beds: 1BR4 $424


10/8/2023 - Ocean Club North Myrtle Beach, South Carolina - Beds: 2BR/6 $574


10/8/2023 - Panorama Vacation Retreat at Horsethief Lodge Panorama, British Columbia - Beds: 2BR/6 $624


10/8/2023 - The Cabins at Green Mountain Branson, Missouri - Beds: 3BR/8 $1024


10/8/2023 - Ocean Club North Myrtle Beach, South Carolina - Beds: 1BR/4 $474


10/8/2023 - Panorama Vacation Retreat at Horsethief Lodge Panorama, British Columbia - Beds: 1BR/4 $524


10/8/2023 - The Cabins at Green Mountain Branson, Missouri - Beds: 2BR/6 $924


10/8/2023 - The Cabins at Green Mountain Branson, Missouri - Beds: 3BR/8 $1500


10/12/2023 - Lawai Beach Resort Kauai, Hawaii - Beds: 1BR/4 $1300


10/13/2023 - Tamarack Resort Wisconsin Dells, Wisconsin - Beds: 2BR/6 $900


10/13/2023 - 10/20/2023 Stoneridge Resort Blanchard, ID - Beds: 2BR6 $574


10/13/2023 - Ocean City Coconut Malorie Ocean City, Maryland - Beds: 1BR/4 $424


10/13/2023 - Tamarack Resort Wisconsin Dells, Wisconsin - Beds: 1BR/4 $424


10/13/2023 - Tamarack Resort Wisconsin Dells, Wisconsin - Beds: 1BR/4 $900


10/13/2023 - Vacation Villas at FantasyWorld II Kissimmee, Florida - Beds: 2BR/6 $900


10/13/2023 - 10/20/2023 Banyan Harbor Kauai, HI - Beds: 2BR6 $674


10/13/2023 - Gatlinburg Town Square Gatlinburg, Tennessee - Beds: 2BR/6 $1000


10/13/2023 - Ocean City Coconut Malorie Ocean City, Maryland - Beds: Studio/4 $374


10/13/2023 - 10/20/2023 First Cabin Club Lake Havasu, AZ - Beds: 1BR4 $574


10/13/2023 - Tamarack Resort Wisconsin Dells, Wisconsin - Beds: 2BR/6 $524


10/14/2023 - 10/21/2023 PVC at The Bandera Homestead Bandera (45 miles from San Antonio), TX - Beds: 1BR4 $474


10/14/2023 - Bluebeard's Castle Villas I Charlotte Amalie , - Beds: 1BR/4 $1924


10/14/2023 - Coconut Palms Beach Resort II New Smyrna Beach, Florida - Beds: 1BR/4 $624


10/14/2023 - Hollywood Beach Tower Hollywood, Florida - Beds: 1BR/4 $1050


10/14/2023 - 10/21/2023 PVC at Daytona Beach Daytona Beach Shores, FL - Beds: 2BR6 $524


10/14/2023 - Ocean Club North Myrtle Beach, South Carolina - Beds: 1BR/4 $1350


10/14/2023 - 10/21/2023 Ocean Landings Resort Cocoa Beach, FL - Beds: 1BR4 OF $1004


10/14/2023 - 10/21/2023 PVC at Tahoe Village Stateline (South Lake Tahoe), NV - Beds: 2BR6 $524


10/14/2023 - Rangeley Lake Resort Rangeley, Maine - Beds: 3BR/8 $1224


10/14/2023 - Summer Bay Orlando By Exploria Resorts Clermont, Florida - Beds: 2BR/6 $900


10/14/2023 - Williamsburg Plantation Williamsburg, Virginia - Beds: 2BR/6 $1000


10/14/2023 - 10/21/2023 PVC at The Bandera Homestead Bandera (45 miles from San Antonio), TX - Beds: 1BR4 $474


10/14/2023 - Coconut Palms Beach Resort II New Smyrna Beach, Florida - Beds: 2BR/6 $824


10/14/2023 - 10/21/2023 PVC at The Bandera Homestead Bandera (45 miles from San Antonio), TX - Beds: 2BR6 $524


10/14/2023 - Coconut Palms Beach Resort II New Smyrna Beach, Florida - Beds: Studio/2 $524


10/14/2023 - 10/21/2023 PVC at Daytona Beach Daytona Beach Shores, FL - Beds: 2BR6 $524


10/14/2023 - Ocean City Coconut Malorie Ocean City, Maryland - Beds: Studio/4 $1000


10/14/2023 - 10/21/2023 PVC at Tahoe Village Stateline (South Lake Tahoe), NV - Beds: 2BR6 $524


10/14/2023 - Rangeley Lake Resort Rangeley, Maine - Beds: 2BR/6 $1124


10/14/2023 - Summer Bay Orlando By Exploria Resorts Clermont, Florida - Beds: 1BR/4 $850


10/14/2023 - The Village at Palmetto Dunes Hilton Head Island, South Carolina - Beds: Studio/4 $805


10/15/2023 - Ocean Club North Myrtle Beach, South Carolina - Beds: 1BR/4 $474


10/15/2023 - Panorama Vacation Retreat at Horsethief Lodge Panorama, British Columbia - Beds: 1BR/4 $524


10/15/2023 - The Cabins at Green Mountain Branson, Missouri - Beds: 2BR/6 $924


10/15/2023 - The Cabins at Green Mountain Branson, Missouri - Beds: 2BR/6 $1300


10/15/2023 - Ocean Club North Myrtle Beach, South Carolina - Beds: 2BR/6 $574


10/15/2023 - Panorama Vacation Retreat at Horsethief Lodge Panorama, British Columbia - Beds: 2BR/6 $624


10/15/2023 - The Cabins at Green Mountain Branson, Missouri - Beds: 3BR/8 $1024


10/15/2023 - 10/22/2023 Ocean Landings Resort Cocoa Beach, FL - Beds: 1BR6 $774


10/20/2023 - Tamarack Resort Wisconsin Dells, Wisconsin - Beds: 1BR/4 $900


10/20/2023 - Vacation Villas at FantasyWorld II Kissimmee, Florida - Beds: 2BR/6 $900


10/20/2023 - Gatlinburg Town Square Gatlinburg, Tennessee - Beds: 1BR/4 $900


10/20/2023 - 10/27/2023 Banyan Harbor Kauai, HI - Beds: 2BR6 $674


10/20/2023 - Ocean City Coconut Malorie Ocean City, Maryland - Beds: Studio/4 $374


10/20/2023 - Tamarack Resort Wisconsin Dells, Wisconsin - Beds: 2BR/6 $524


10/20/2023 - 10/27/2023 London Bridge Resort Lake Havasu, AZ - Beds: 1BR4 $574


10/20/2023 - Tamarack Resort Wisconsin Dells, Wisconsin - Beds: 2BR/6 $900


10/20/2023 - Gatlinburg Town Square Gatlinburg, Tennessee - Beds: 2BR/6 $1000


10/20/2023 - Ocean City Coconut Malorie Ocean City, Maryland - Beds: 1BR/4 $424


10/20/2023 - Tamarack Resort Wisconsin Dells, Wisconsin - Beds: 1BR/4 $424


10/21/2023 - Coconut Palms Beach Resort II New Smyrna Beach, Florida - Beds: 1BR/4 $624


10/21/2023 - 10/28/2023 PVC at The Bandera Homestead Bandera (45 miles from San Antonio), TX - Beds: 1BR4 $474


10/21/2023 - Gold Coast Resort Noord, - Beds: 2BR/6 $1025


10/21/2023 - Ocean Club North Myrtle Beach, South Carolina - Beds: 2BR/6 $1500


10/21/2023 - 10/28/2023 PVC at Daytona Beach Daytona Beach Shores, FL - Beds: 1BR4 $474


10/21/2023 - Rangeley Lake Resort Rangeley, Maine - Beds: 3BR/8 $1224


10/21/2023 - 10/28/2023 PVC at Daytona Beach Daytona Beach Shores, FL - Beds: 2BR6 $524


10/21/2023 - Summer Bay Orlando By Exploria Resorts Clermont, Florida - Beds: 1BR/4 $850


10/21/2023 - 10/28/2023 PVC at Tahoe Village Stateline (South Lake Tahoe), NV - Beds: 1BR4 $474


10/21/2023 - Vacation Village in the Berkshires Hancock, Massachusetts - Beds: 1BR/4 $1124


10/21/2023 - 10/28/2023 PVC at Tahoe Village Stateline (South Lake Tahoe), NV - Beds: 2BR6 $524


10/21/2023 - Coconut Palms Beach Resort II New Smyrna Beach, Florida - Beds: 2BR/6 $824


10/21/2023 - Coconut Palms Beach Resort II New Smyrna Beach, Florida - Beds: Studio/2 $524


10/21/2023 - 10/28/2023 PVC at The Bandera Homestead Bandera (45 miles from San Antonio), TX - Beds: 1BR4 $474


10/21/2023 - Ocean Club North Myrtle Beach, South Carolina - Beds: 1BR/4 $1350


10/21/2023 - 10/28/2023 PVC at Daytona Beach Daytona Beach Shores, FL - Beds: 1BR4 $474


10/21/2023 - Rangeley Lake Resort Rangeley, Maine - Beds: 2BR/6 $1124


10/21/2023 - 10/28/2023 PVC at Daytona Beach Daytona Beach Shores, FL - Beds: 2BR6 $524


10/21/2023 - Southcape Resort and Club Mashpee, Massachusetts - Beds: 2BR/6 $975


10/21/2023 - 10/28/2023 PVC at Tahoe Village Stateline (South Lake Tahoe), NV - Beds: 1BR4 $474


10/21/2023 - Summer Bay Orlando By Exploria Resorts Clermont, Florida - Beds: 2BR/6 $900


10/21/2023 - 10/28/2023 PVC at Tahoe Village Stateline (South Lake Tahoe), NV - Beds: 2BR6 $524


10/21/2023 - Williamsburg Plantation Williamsburg, Virginia - Beds: 2BR/6 $1000


10/22/2023 - Ocean Club North Myrtle Beach, South Carolina - Beds: 2BR/6 $574


10/22/2023 - Panorama Vacation Retreat at Horsethief Lodge Panorama, British Columbia - Beds: 2BR/6 $624


10/22/2023 - Peppertree Atlantic Beach Iii Atlantic Beach , North Carolina - Beds: 2BR/6 $624


10/22/2023 - The Cabins at Green Mountain Branson, Missouri - Beds: 3BR/8 $1024


10/22/2023 - 10/29/2023 Ocean Landings Resort Cocoa Beach, FL - Beds: 1BR6 $774


10/22/2023 - Ocean Club North Myrtle Beach, South Carolina - Beds: 1BR/4 $474


10/22/2023 - Panorama Vacation Retreat at Horsethief Lodge Panorama, British Columbia - Beds: 1BR/4 $524


10/22/2023 - Peppertree Atlantic Beach Iii Atlantic Beach , North Carolina - Beds: 1BR/4 $524


10/22/2023 - The Cabins at Green Mountain Branson, Missouri - Beds: 2BR/6 $924


10/22/2023 - The Cabins at Green Mountain Branson, Missouri - Beds: 3BR/8 $1500


10/22/2023 - 10/29/2023 Ocean Landings Resort Cocoa Beach, FL - Beds: 1BR6 $774


10/27/2023 - Ocean City Coconut Malorie Ocean City, Maryland - Beds: 1BR/4 $424


10/27/2023 - Tamarack Resort Wisconsin Dells, Wisconsin - Beds: 2BR/6 $900


10/27/2023 - Tamarack Resort Wisconsin Dells, Wisconsin - Beds: 2BR/6 $524


10/27/2023 - Ocean City Coconut Malorie Ocean City, Maryland - Beds: Studio/4 $374


10/27/2023 - Tamarack Resort Wisconsin Dells, Wisconsin - Beds: 1BR/4 $424


10/27/2023 - Vacation Villas at FantasyWorld II Kissimmee, Florida - Beds: 2BR/6 $900


10/28/2023 - 11/4/2023 PVC at Tahoe Village Stateline (South Lake Tahoe), NV - Beds: 1BR4 $574


10/28/2023 - Coconut Palms Beach Resort II New Smyrna Beach, Florida - Beds: 1BR/4 $624


10/28/2023 - 11/4/2023 PVC at Tahoe Village Stateline (South Lake Tahoe), NV - Beds: 2BR6 $624


10/28/2023 - Ellington at Wachesaw Plantation Murrells Inlet, South Carolina - Beds: 2BR/6 $1100


10/28/2023 - 11/4/2023 PVC at Tahoe Village Stateline (South Lake Tahoe), NV - Beds: 3BR8 $724


10/28/2023 - Ocean Club North Myrtle Beach, South Carolina - Beds: 1BR/4 $1350


10/28/2023 - 11/4/2023 Island Seas Resort Freeport, Grand Bahama - Beds: 1BR4 $474


10/28/2023 - Rangeley Lake Resort Rangeley, Maine - Beds: 2BR/6 $1124


10/28/2023 - 11/4/2023 PVC at The Bandera Homestead Bandera (45 miles from San Antonio), TX - Beds: 1BR4 $574


10/28/2023 - Southcape Resort and Club Mashpee, Massachusetts - Beds: 2BR/6 $975


10/28/2023 - Summer Bay Orlando By Exploria Resorts Clermont, Florida - Beds: 2BR/6 $900


10/28/2023 - The Village at Palmetto Dunes Hilton Head Island, South Carolina - Beds: 2BR/6 $1322


10/28/2023 - Vacation Village at Parkway Kissimmee, Florida - Beds: 1BR/4 $906


10/28/2023 - 11/4/2023 PVC at Daytona Beach Daytona Beach Shores, FL - Beds: 1BR4 $574


10/28/2023 - Coconut Palms Beach Resort II New Smyrna Beach, Florida - Beds: 2BR/6 $824


10/28/2023 - 11/4/2023 PVC at Daytona Beach Daytona Beach Shores, FL - Beds: 2BR6 $624


10/28/2023 - 11/4/2023 PVC at Tahoe Village Stateline (South Lake Tahoe), NV - Beds: 1BR4 $574


10/28/2023 - Coconut Palms Beach Resort II New Smyrna Beach, Florida - Beds: Studio/2 $524


10/28/2023 - 11/4/2023 PVC at Tahoe Village Stateline (South Lake Tahoe), NV - Beds: 2BR6 $624


10/28/2023 - Ocean City Coconut Malorie Ocean City, Maryland - Beds: Studio/4 $1000


10/28/2023 - Ocean Club North Myrtle Beach, South Carolina - Beds: 2BR/6 $1500


10/28/2023 - Rangeley Lake Resort Rangeley, Maine - Beds: 3BR/8 $1224


10/28/2023 - Summer Bay Orlando By Exploria Resorts Clermont, Florida - Beds: 1BR/4 $850


10/28/2023 - 11/4/2023 PVC at The Bandera Homestead Bandera (45 miles from San Antonio), TX - Beds: 1BR4 $574


10/28/2023 - Swan Mountain Resort Dillon, Colorado - Beds: 1BR/4 $715


10/28/2023 - The Village at Palmetto Dunes Hilton Head Island, South Carolina - Beds: Studio/4 $805


10/28/2023 - 11/4/2023 PVC at Daytona Beach Daytona Beach Shores, FL - Beds: 1BR4 $574


10/28/2023 - Williamsburg Plantation Williamsburg, Virginia - Beds: 2BR/6 $1000


10/28/2023 - 11/4/2023 PVC at Daytona Beach Daytona Beach Shores, FL - Beds: 2BR6 $624


10/29/2023 - Ocean Club North Myrtle Beach, South Carolina - Beds: 1BR/4 $474


10/29/2023 - Panorama Vacation Retreat at Horsethief Lodge Panorama, British Columbia - Beds: 1BR/4 $524


10/29/2023 - Peppertree Atlantic Beach Iii Atlantic Beach , North Carolina - Beds: 1BR/4 $524


10/29/2023 - Rangeley Lake Resort Rangeley, Maine - Beds: 3BR/8 $1350


10/29/2023 - The Cabins at Green Mountain Branson, Missouri - Beds: 3BR/8 $1024


10/29/2023 - 11/5/2023 Ocean Landings Resort Cocoa Beach, FL - Beds: 1BR6 $774


10/29/2023 - Coconut Palms Beach Resort II New Smyrna Beach, Florida - Beds: 1BR/4 $1508


10/29/2023 - Ocean Club North Myrtle Beach, South Carolina - Beds: 2BR/6 $574


10/29/2023 - Panorama Vacation Retreat at Horsethief Lodge Panorama, British Columbia - Beds: 2BR/6 $624


10/29/2023 - Peppertree Atlantic Beach Iii Atlantic Beach , North Carolina - Beds: 2BR/6 $624


10/29/2023 - The Cabins at Green Mountain Branson, Missouri - Beds: 2BR/6 $924


10/30/2023 - 11/6/2023 First Cabin Club Lake Havasu, AZ - Beds: 1BR4 $574


11/2/2023 - 11/9/2023 The Kona Coast Resort Kona, HI - Beds: 1BR4 $874


11/3/2023 - 11/10/2023 First Cabin Club Lake Havasu, AZ - Beds: 1BR4 $574


11/3/2023 - Ocean City Coconut Malorie Ocean City, Maryland - Beds: 1BR/4 $334


11/3/2023 - Tamarack Resort Wisconsin Dells, Wisconsin - Beds: 1BR/4 $424


11/3/2023 - Tamarack Resort Wisconsin Dells, Wisconsin - Beds: 1BR/4 $600


11/3/2023 - 11/10/2023 London Bridge Resort Lake Havasu, AZ - Beds: 1BR4 $574


11/3/2023 - 11/10/2023 London Bridge Resort Lake Havasu, AZ - Beds: 1BR4 $574


11/3/2023 - 11/10/2023 The Lodges at Timber Ridge Branson, MO - Beds: 1BR4 $574


11/3/2023 - Gatlinburg Town Square Gatlinburg, Tennessee - Beds: Studio/4 $710


11/3/2023 - Ocean City Coconut Malorie Ocean City, Maryland - Beds: Studio/4 $304


11/3/2023 - Tamarack Resort Wisconsin Dells, Wisconsin - Beds: 2BR/6 $524


11/4/2023 - Coconut Palms Beach Resort II New Smyrna Beach, Florida - Beds: Studio/2 $574


11/4/2023 - 11/11/2023 PVC at Daytona Beach Daytona Beach Shores, FL - Beds: 1BR4 $574


11/4/2023 - 11/11/2023 PVC at Daytona Beach Daytona Beach Shores, FL - Beds: 2BR6 $624


11/4/2023 - Ocean City Coconut Malorie Ocean City, Maryland - Beds: Studio/4 $500


11/4/2023 - Rangeley Lake Resort Rangeley, Maine - Beds: 3BR/8 $1224


11/4/2023 - 11/11/2023 PVC at Tahoe Village Stateline (South Lake Tahoe), NV - Beds: 1BR4 $574


11/4/2023 - Summer Bay Orlando By Exploria Resorts Clermont, Florida - Beds: 1BR/4 $850


11/4/2023 - 11/11/2023 PVC at Tahoe Village Stateline (South Lake Tahoe), NV - Beds: 2BR6 $624


11/4/2023 - The Links Golf and Racquet Club North Myrtle Beach, South Carolina - Beds: 2BR/6 $875


11/4/2023 - 11/11/2023 PVC at The Bandera Homestead Bandera (45 miles from San Antonio), TX - Beds: 1BR4 $574


11/4/2023 - The Village at Palmetto Dunes Hilton Head Island, South Carolina - Beds: Studio/4 $805


11/4/2023 - 11/11/2023 PVC at The Bandera Homestead Bandera (45 miles from San Antonio), TX - Beds: 2BR6 $624


11/4/2023 - 11/11/2023 PVC at Daytona Beach Daytona Beach Shores, FL - Beds: 3BR8 $724


11/4/2023 - Vacation Village in the Berkshires Hancock, Massachusetts - Beds: 1BR/4 $900


11/4/2023 - Coconut Palms Beach Resort II New Smyrna Beach, Florida - Beds: 1BR/4 $674


11/4/2023 - 11/11/2023 PVC at Daytona Beach Daytona Beach Shores, FL - Beds: 1BR4 $574


11/4/2023 - Gold Coast Resort Noord, - Beds: 2BR/6 $1025


11/4/2023 - 11/11/2023 Fairmont Mountainside Vacation Villas Fairmont Hot Springs, BC - Beds: 1BR4 $574


11/4/2023 - Rangeley Lake Resort Rangeley, Maine - Beds: 2BR/6 $1124


11/4/2023 - 11/11/2023 PVC at Tahoe Village Stateline (South Lake Tahoe), NV - Beds: 1BR4 $574


11/4/2023 - Southcape Resort and Club Mashpee, Massachusetts - Beds: 2BR/6 $575


11/4/2023 - 11/11/2023 PVC at Tahoe Village Stateline (South Lake Tahoe), NV - Beds: 2BR6 $624


11/4/2023 - 11/11/2023 Island Seas Resort Freeport, Grand Bahama - Beds: 1BR4 $474


11/4/2023 - Summer Bay Orlando By Exploria Resorts Clermont, Florida - Beds: 2BR/6 $900


11/4/2023 - 11/11/2023 PVC at Tahoe Village Stateline (South Lake Tahoe), NV - Beds: 3BR8 $724


11/4/2023 - The Village at Palmetto Dunes Hilton Head Island, South Carolina - Beds: 2BR/6 $1322


11/4/2023 - 11/11/2023 PVC at The Bandera Homestead Bandera (45 miles from San Antonio), TX - Beds: 1BR4 $574


11/4/2023 - 11/11/2023 PVC at Daytona Beach Daytona Beach Shores, FL - Beds: 2BR6 $624


11/4/2023 - Vacation Village at Parkway Kissimmee, Florida - Beds: 1BR/4 $906


11/4/2023 - 11/11/2023 PVC at The Bandera Homestead Bandera (45 miles from San Antonio), TX - Beds: 2BR6 $624


11/4/2023 - 11/11/2023 Ocean Landings Resort Cocoa Beach, FL - Beds: 1BR4 OF $1004


11/4/2023 - Williamsburg Plantation Williamsburg, Virginia - Beds: 2BR/6 $1000


11/4/2023 - Coconut Palms Beach Resort II New Smyrna Beach, Florida - Beds: 2BR/6 $874


11/5/2023 - 11/12/2023 Ocean Landings Resort Cocoa Beach, FL - Beds: 1BR6 $774


11/5/2023 - Coconut Palms Beach Resort II New Smyrna Beach, Florida - Beds: 1BR/4 $1508


11/5/2023 - Ocean Club North Myrtle Beach, South Carolina - Beds: 2BR/6 $524


11/5/2023 - Panorama Vacation Retreat at Horsethief Lodge Panorama, British Columbia - Beds: 2BR/6 $574


11/5/2023 - Peppertree Atlantic Beach Iii Atlantic Beach , North Carolina - Beds: 2BR/6 $524


11/5/2023 - The Cabins at Green Mountain Branson, Missouri - Beds: 3BR/8 $1024


11/5/2023 - 11/12/2023 Ocean Landings Resort Cocoa Beach, FL - Beds: 1BR6 $774


11/5/2023 - Coconut Palms Beach Resort II New Smyrna Beach, Florida - Beds: 2BR/6 $1550


11/5/2023 - 11/12/2023 The Kona Coast Resort Kona, HI - Beds: 1BR4 $874


11/5/2023 - Ocean Club North Myrtle Beach, South Carolina - Beds: 1BR/4 $424


11/5/2023 - Panorama Vacation Retreat at Horsethief Lodge Panorama, British Columbia - Beds: 1BR/4 $484


11/5/2023 - Peppertree Atlantic Beach Iii Atlantic Beach , North Carolina - Beds: 1BR/4 $424


11/5/2023 - The Cabins at Green Mountain Branson, Missouri - Beds: 2BR/6 $924


11/5/2023 - The Jockey Club Las Vegas, Nevada - Beds: 1BR/4 $933


11/10/2023 - Tamarack Resort Wisconsin Dells, Wisconsin - Beds: 2BR/6 $524


11/10/2023 - Gatlinburg Town Square Gatlinburg, Tennessee - Beds: 2BR/6 $800


11/10/2023 - Ocean City Coconut Malorie Ocean City, Maryland - Beds: Studio/4 $304


11/10/2023 - 11/17/2023 Fox Run Lake Lure, NC - Beds: 2BR6 $624


11/10/2023 - Tamarack Resort Wisconsin Dells, Wisconsin - Beds: 1BR/4 $600


11/10/2023 - Tamarack Resort Wisconsin Dells, Wisconsin - Beds: 1BR/4 $424


11/10/2023 - 11/17/2023 Tahoe Beach and Ski Club South Lake Tahoe, CA - Beds: 1BR4 $624


11/10/2023 - Ocean City Coconut Malorie Ocean City, Maryland - Beds: 1BR/4 $334


11/10/2023 - Summer Bay Orlando By Exploria Resorts Clermont, Florida - Beds: 2BR/6 $900


11/10/2023 - Tamarack Resort Wisconsin Dells, Wisconsin - Beds: 2BR/6 $650


11/11/2023 - Vacation Village at Weston Weston, Florida - Beds: 1BR/4 $952


11/11/2023 - 11/18/2023 Villas at Fortune Place Kissimmee (Orlando), FL - Beds: 2BR6 $474


11/11/2023 - 11/18/2023 Hacienda Encantada Resort and Spa Cabo San Lucas, Baja California Sur - Beds: 2BR6 $774


11/11/2023 - Coconut Palms Beach Resort II New Smyrna Beach, Florida - Beds: 1BR/4 $674


11/11/2023 - Rangeley Lake Resort Rangeley, Maine - Beds: 2BR/6 $1124


11/11/2023 - 11/18/2023 Island Seas Resort Freeport, Grand Bahama - Beds: 2BR6 $524


11/11/2023 - Southcape Resort and Club Mashpee, Massachusetts - Beds: 2BR/6 $575


11/11/2023 - 11/18/2023 PVC at Tahoe Village Stateline (South Lake Tahoe), NV - Beds: 1BR4 $574


11/11/2023 - Summer Bay Orlando By Exploria Resorts Clermont, Florida - Beds: 1BR/4 $850


11/11/2023 - 11/18/2023 PVC at Tahoe Village Stateline (South Lake Tahoe), NV - Beds: 2BR6 $624


11/11/2023 - Swan Mountain Resort Dillon, Colorado - Beds: 1BR/4 $715


11/11/2023 - 11/18/2023 PVC at Tahoe Village Stateline (South Lake Tahoe), NV - Beds: 3BR8 $724


11/11/2023 - 11/18/2023 PVC at The Bandera Homestead Bandera (45 miles from San Antonio), TX - Beds: 2BR6 $624


11/11/2023 - 11/18/2023 The Oasis Resort Palm Springs, CA - Beds: 2BR6 $774


11/11/2023 - The Village at Palmetto Dunes Hilton Head Island, South Carolina - Beds: Studio/4 $674


11/11/2023 - 11/18/2023 Ocean Landings Resort Cocoa Beach, FL - Beds: 1BR4 OF $1004


11/11/2023 - 11/18/2023 El Cid Marina Beach Mazatlan, Sinaloa - Beds: 1BR4 $674


11/11/2023 - 11/18/2023 Christie Lodge Avon, CO - Beds: 1BR4 $574


11/11/2023 - Coconut Palms Beach Resort II New Smyrna Beach, Florida - Beds: 2BR/6 $874


11/11/2023 - Coconut Palms Beach Resort II New Smyrna Beach, Florida - Beds: Studio/2 $574


11/11/2023 - Rangeley Lake Resort Rangeley, Maine - Beds: 3BR/8 $1224


11/11/2023 - 11/18/2023 Buganvilias Resort Vacation Club Puerto Vallarta, Jalisco - Beds: 1BR4 $674


11/11/2023 - Spinnaker at Shipyard Hilton Head Island, South Carolina - Beds: 2BR/6 $1050


11/11/2023 - 11/18/2023 PVC at Tahoe Village Stateline (South Lake Tahoe), NV - Beds: 1BR4 $574


11/11/2023 - Summer Bay Orlando By Exploria Resorts Clermont, Florida - Beds: 2BR/6 $900


11/11/2023 - 11/18/2023 PVC at Tahoe Village Stateline (South Lake Tahoe), NV - Beds: 2BR6 $624


11/11/2023 - 11/18/2023 PVC at Daytona Beach Daytona Beach Shores, FL - Beds: 2BR6 $624


11/11/2023 - The Links Golf and Racquet Club North Myrtle Beach, South Carolina - Beds: 2BR/6 $850


11/12/2023 - 11/19/2023 Ocean Landings Resort Cocoa Beach, FL - Beds: 1BR6 $774


11/12/2023 - Ocean Club North Myrtle Beach, South Carolina - Beds: 1BR/4 $424


11/12/2023 - Panorama Vacation Retreat at Horsethief Lodge Panorama, British Columbia - Beds: 1BR/4 $484


11/12/2023 - Peppertree Atlantic Beach Iii Atlantic Beach , North Carolina - Beds: 1BR/4 $424


11/12/2023 - Rangeley Lake Resort Rangeley, Maine - Beds: 3BR/8 $1100


11/12/2023 - The Cabins at Green Mountain Branson, Missouri - Beds: 3BR/8 $1500


11/12/2023 - The Cabins at Green Mountain Branson, Missouri - Beds: 3BR/8 $1024


11/12/2023 - Coconut Palms Beach Resort II New Smyrna Beach, Florida - Beds: 1BR/4 $900


11/12/2023 - 11/19/2023 Ocean Landings Resort Cocoa Beach, FL - Beds: 1BR6 $774


11/12/2023 - Ocean Club North Myrtle Beach, South Carolina - Beds: 2BR/6 $524


11/12/2023 - 11/19/2023 Raintree's Club Regina Los Cabos Cabo San Lucas, Baja California Sur - Beds: 1BR4 $674


11/12/2023 - Panorama Vacation Retreat at Horsethief Lodge Panorama, British Columbia - Beds: 2BR/6 $574


11/12/2023 - Peppertree Atlantic Beach Iii Atlantic Beach , North Carolina - Beds: 2BR/6 $524


11/12/2023 - The Cabins at Green Mountain Branson, Missouri - Beds: 2BR/6 $1300


11/12/2023 - The Cabins at Green Mountain Branson, Missouri - Beds: 2BR/6 $924


11/13/2023 - 11/20/2023 First Cabin Club Lake Havasu, AZ - Beds: 1BR4 $574


11/17/2023 - Ocean City Coconut Malorie Ocean City, Maryland - Beds: Studio/4 $304


11/17/2023 - Tamarack Resort Wisconsin Dells, Wisconsin - Beds: 1BR/4 $600


11/17/2023 - Tamarack Resort Wisconsin Dells, Wisconsin - Beds: 2BR/6 $524


11/17/2023 - 11/24/2023 The Pines at Meadow Ridge Fraser, CO - Beds: 2BR6 $624


11/17/2023 - Ocean City Coconut Malorie Ocean City, Maryland - Beds: 1BR/4 $334


11/17/2023 - Summer Bay Orlando By Exploria Resorts Clermont, Florida - Beds: 2BR/6 $900


11/17/2023 - Tamarack Resort Wisconsin Dells, Wisconsin - Beds: 1BR/4 $424


11/17/2023 - 11/24/2023 First Cabin Club Lake Havasu, AZ - Beds: 1BR4 $624


11/17/2023 - Vacation Villas at FantasyWorld II Kissimmee, Florida - Beds: 2BR/6 $900


11/17/2023 - 11/24/2023 Stoneridge Resort Blanchard, ID - Beds: ST4 $574


11/17/2023 - Gatlinburg Town Square Gatlinburg, Tennessee - Beds: Studio/4 $710


11/18/2023 - Spinnaker at Shipyard Hilton Head Island, South Carolina - Beds: 2BR/6 $1400


11/18/2023 - 11/25/2023 Ocean Landings Resort Cocoa Beach, FL - Beds: 1BR4 OF $1004


11/18/2023 - 11/25/2023 Villas at Fortune Place Kissimmee (Orlando), FL - Beds: 2BR6 $624


11/18/2023 - 11/25/2023 El Cid Marina Beach Mazatlan, Sinaloa - Beds: 1BR4 $724


11/18/2023 - Coconut Palms Beach Resort II New Smyrna Beach, Florida - Beds: 2BR/6 $874


11/18/2023 - 11/25/2023 Hacienda Encantada Resort and Spa Cabo San Lucas, Baja California Sur - Beds: 1BR4 $674


11/18/2023 - 11/25/2023 Mountainside at Silvercreek Granby, CO - Beds: 2BR6 $724


11/18/2023 - Coconut Palms Beach Resort II New Smyrna Beach, Florida - Beds: Studio/2 $574


11/18/2023 - La Costa Beach Club Resort Pompano Beach, Florida - Beds: 1BR/4 $1200


11/18/2023 - 11/25/2023 Buganvilias Resort Vacation Club Puerto Vallarta, Jalisco - Beds: 1BR4 $724


11/18/2023 - Ocean City Coconut Malorie Ocean City, Maryland - Beds: Studio/4 $500


11/18/2023 - 11/25/2023 Villas of Cave Creek Cave Creek, AZ - Beds: 2BR6 $774


11/18/2023 - 11/25/2023 PVC at Daytona Beach Daytona Beach Shores, FL - Beds: 2BR6 $674


11/18/2023 - Rangeley Lake Resort Rangeley, Maine - Beds: 2BR/6 $1124


11/18/2023 - Southcape Resort and Club Mashpee, Massachusetts - Beds: 2BR/6 $500


11/18/2023 - Swan Mountain Resort Dillon, Colorado - Beds: 1BR/4 $750


11/18/2023 - 11/25/2023 Villas at Fortune Place Kissimmee (Orlando), FL - Beds: 2BR6 $624


11/18/2023 - Coconut Palms Beach Resort II New Smyrna Beach, Florida - Beds: 1BR/4 $674


11/18/2023 - Isla Bonita Residence Noord, - Beds: 2BR/6 $1275


11/18/2023 - 11/25/2023 Island Seas Resort Freeport, Grand Bahama - Beds: 2BR6 $624


11/18/2023 - Mountain Meadows Pigeon Forge, Tennessee - Beds: 2BR/6 $980


11/18/2023 - 11/25/2023 Alta Vista Puerto Vallarta, Jalisco - Beds: 2BR6 $624


11/18/2023 - Ocean Club North Myrtle Beach, South Carolina - Beds: 2BR/6 $1500


11/18/2023 - Rangeley Lake Resort Rangeley, Maine - Beds: 3BR/8 $1224


11/18/2023 - 11/25/2023 PVC at Tahoe Village Stateline (South Lake Tahoe), NV - Beds: 2BR6 $674


11/18/2023 - 11/25/2023 PVC at The Bandera Homestead Bandera (45 miles from San Antonio), TX - Beds: 2BR6 $624


11/19/2023 - Coconut Palms Beach Resort II New Smyrna Beach, Florida - Beds: 2BR/6 $975


11/19/2023 - Ocean Club North Myrtle Beach, South Carolina - Beds: 2BR/6 $524


11/19/2023 - 11/26/2023 Ocean Landings Resort Cocoa Beach, FL - Beds: 1BR6 $824


11/19/2023 - Panorama Vacation Retreat at Horsethief Lodge Panorama, British Columbia - Beds: 2BR/6 $574


11/19/2023 - Peppertree Atlantic Beach Iii Atlantic Beach , North Carolina - Beds: 2BR/6 $524


11/19/2023 - The Cabins at Green Mountain Branson, Missouri - Beds: 3BR/8 $1500


11/19/2023 - Ocean Club North Myrtle Beach, South Carolina - Beds: 1BR/4 $424


11/19/2023 - 11/26/2023 Ocean Landings Resort Cocoa Beach, FL - Beds: 1BR6 $824


11/19/2023 - Panorama Vacation Retreat at Horsethief Lodge Panorama, British Columbia - Beds: 1BR/4 $484


11/19/2023 - Peppertree Atlantic Beach Iii Atlantic Beach , North Carolina - Beds: 1BR/4 $424


11/19/2023 - The Cabins at Green Mountain Branson, Missouri - Beds: 3BR/8 $1024


11/20/2023 - 11/27/2023 First Cabin Club Lake Havasu, AZ - Beds: 1BR4 $624


11/24/2023 - Summer Bay Orlando By Exploria Resorts Clermont, Florida - Beds: 2BR/6 $900


11/24/2023 - Tamarack Resort Wisconsin Dells, Wisconsin - Beds: 2BR/6 $775


11/24/2023 - Tamarack Resort Wisconsin Dells, Wisconsin - Beds: 2BR/6 $524


11/24/2023 - Ocean City Coconut Malorie Ocean City, Maryland - Beds: Studio/4 $304


11/24/2023 - Tamarack Resort Wisconsin Dells, Wisconsin - Beds: 1BR/4 $674


11/24/2023 - Tamarack Resort Wisconsin Dells, Wisconsin - Beds: 1BR/4 $424


11/24/2023 - Ocean City Coconut Malorie Ocean City, Maryland - Beds: 1BR/4 $334


11/25/2023 - 12/2/2023 PVC at Tahoe Village Stateline (South Lake Tahoe), NV - Beds: 1BR4 $624


11/25/2023 - 12/2/2023 PVC at The Bandera Homestead Bandera (45 miles from San Antonio), TX - Beds: 1BR4 $624


11/25/2023 - 12/2/2023 PVC at Daytona Beach Daytona Beach Shores, FL - Beds: 2BR6 $674


11/25/2023 - 12/2/2023 PVC at Tahoe Village Stateline (South Lake Tahoe), NV - Beds: 2BR6 $674


11/25/2023 - 12/2/2023 PVC at The Bandera Homestead Bandera (45 miles from San Antonio), TX - Beds: 2BR6 $674


11/25/2023 - 12/2/2023 PVC at Daytona Beach Daytona Beach Shores, FL - Beds: 3BR8 $724


11/25/2023 - Coconut Palms Beach Resort II New Smyrna Beach, Florida - Beds: 1BR/4 $674


11/25/2023 - Ocean City Coconut Malorie Ocean City, Maryland - Beds: Studio/4 $500


11/25/2023 - 12/2/2023 Island Seas Resort Freeport, Grand Bahama - Beds: 1BR4 $574


11/25/2023 - Rangeley Lake Resort Rangeley, Maine - Beds: 3BR/8 $1224


11/25/2023 - Spinnaker at Shipyard Hilton Head Island, South Carolina - Beds: 2BR/6 $1050


11/25/2023 - 12/2/2023 Buganvilias Resort Vacation Club Puerto Vallarta, Jalisco - Beds: 1BR4 $674


11/25/2023 - Williamsburg Plantation Williamsburg, Virginia - Beds: 2BR/6 $1000


11/25/2023 - 12/2/2023 PVC at Daytona Beach Daytona Beach Shores, FL - Beds: 1BR4 $624


11/25/2023 - 12/2/2023 PVC at Tahoe Village Stateline (South Lake Tahoe), NV - Beds: 1BR4 $624


11/25/2023 - 12/2/2023 PVC at The Bandera Homestead Bandera (45 miles from San Antonio), TX - Beds: 1BR4 $624


11/25/2023 - 12/2/2023 PVC at Tahoe Village Stateline (South Lake Tahoe), NV - Beds: 2BR6 $674


11/25/2023 - 12/2/2023 PVC at The Bandera Homestead Bandera (45 miles from San Antonio), TX - Beds: 2BR6 $674


11/25/2023 - 12/2/2023 PVC at Daytona Beach Daytona Beach Shores, FL - Beds: 2BR6 $674


11/25/2023 - 12/2/2023 PVC at Tahoe Village Stateline (South Lake Tahoe), NV - Beds: 3BR8 $774


11/25/2023 - 12/2/2023 Villas at Fortune Place Kissimmee (Orlando), FL - Beds: 2BR6 $624


11/25/2023 - 12/2/2023 El Cid Marina Beach Mazatlan, Sinaloa - Beds: 1BR4 $674


11/25/2023 - Coconut Palms Beach Resort II New Smyrna Beach, Florida - Beds: 2BR/6 $874


11/25/2023 - 12/2/2023 Ocean Landings Resort Cocoa Beach, FL - Beds: 1BR4 OF $1004


11/25/2023 - 12/2/2023 Hacienda del Mar Resort Cabo San Lucas, Baja California Sur - Beds: 1BR4 $674


11/25/2023 - Coconut Palms Beach Resort II New Smyrna Beach, Florida - Beds: Studio/2 $574


11/25/2023 - Rangeley Lake Resort Rangeley, Maine - Beds: 2BR/6 $1124


11/25/2023 - Southcape Resort and Club Mashpee, Massachusetts - Beds: 2BR/6 $575


11/25/2023 - The Village at Palmetto Dunes Hilton Head Island, South Carolina - Beds: Studio/4 $674


11/25/2023 - 12/2/2023 Alta Vista Puerto Vallarta, Jalisco - Beds: 2BR6 $624


11/25/2023 - 12/2/2023 PVC at Daytona Beach Daytona Beach Shores, FL - Beds: 1BR4 $624


11/26/2023 - Coconut Palms Beach Resort II New Smyrna Beach, Florida - Beds: 2BR/6 $1550


11/26/2023 - Ocean Club North Myrtle Beach, South Carolina - Beds: 1BR/4 $424


11/26/2023 - Panorama Vacation Retreat at Horsethief Lodge Panorama, British Columbia - Beds: 1BR/4 $484


11/26/2023 - Peppertree Atlantic Beach Iii Atlantic Beach , North Carolina - Beds: 1BR/4 $424


11/26/2023 - 12/3/2023 Ocean Landings Resort Cocoa Beach, FL - Beds: 1BR6 $824


11/26/2023 - Rangeley Lake Resort Rangeley, Maine - Beds: 3BR/8 $1100


11/26/2023 - The Cabins at Green Mountain Branson, Missouri - Beds: 2BR/6 $924


11/26/2023 - The Jockey Club Las Vegas, Nevada - Beds: 1BR/4 $933


11/26/2023 - Coconut Palms Beach Resort II New Smyrna Beach, Florida - Beds: 1BR/4 $1508


11/26/2023 - Ocean Club North Myrtle Beach, South Carolina - Beds: 2BR/6 $524


11/26/2023 - Panorama Vacation Retreat at Horsethief Lodge Panorama, British Columbia - Beds: 2BR/6 $574


11/26/2023 - Peppertree Atlantic Beach Iii Atlantic Beach , North Carolina - Beds: 2BR/6 $524


11/26/2023 - 12/3/2023 Ocean Landings Resort Cocoa Beach, FL - Beds: 1BR6 $824


11/26/2023 - The Cabins at Green Mountain Branson, Missouri - Beds: 2BR/6 $1300


11/26/2023 - The Cabins at Green Mountain Branson, Missouri - Beds: 3BR/8 $1024


11/27/2023 - 12/4/2023 First Cabin Club Lake Havasu, AZ - Beds: 1BR4 $624


12/1/2023 - Summer Bay Orlando By Exploria Resorts Clermont, Florida - Beds: 2BR/6 $650


12/1/2023 - 12/8/2023 First Cabin Club Lake Havasu, AZ - Beds: 1BR4 $624


12/1/2023 - Hot Springs Village Hot Springs Village, Arkansas - Beds: 1BR/4 $500


12/1/2023 - Mountain Meadows Pigeon Forge, Tennessee - Beds: 2BR/6 $980


12/1/2023 - Tamarack Resort Wisconsin Dells, Wisconsin - Beds: 1BR/4 $674


12/1/2023 - 12/8/2023 Oakridge Resort at Stonebridge Village Reeds Springs (Branson area), MO - Beds: 2BR6 $674


12/1/2023 - Gatlinburg Town Square Gatlinburg, Tennessee - Beds: 2BR/6 $800


12/1/2023 - London Bridge Resort Lake Havasu City, Arizona - Beds: 2BR/6 $1475


12/2/2023 - 12/9/2023 Hotel Molokai Molokai, HI - Beds: ST4 $624


12/2/2023 - 12/9/2023 Buganvilias Resort Vacation Club Puerto Vallarta, Jalisco - Beds: 2BR6 $824


12/2/2023 - Bluebeard's Castle Villas I Charlotte Amalie , - Beds: 1BR/4 $3324


12/2/2023 - 12/9/2023 PVC at Tahoe Village Stateline (South Lake Tahoe), NV - Beds: 2BR6 $674


12/2/2023 - 12/9/2023 PVC at The Bandera Homestead Bandera (45 miles from San Antonio), TX - Beds: 1BR4 $624


12/2/2023 - 12/9/2023 PVC at Daytona Beach Daytona Beach Shores, FL - Beds: 1BR4 $624


12/2/2023 - Ocean Club North Myrtle Beach, South Carolina - Beds: 2BR/6 $650


12/2/2023 - 12/9/2023 PVC at Tahoe Village Stateline (South Lake Tahoe), NV - Beds: 3BR8 $774


12/2/2023 - 12/9/2023 PVC at The Bandera Homestead Bandera (45 miles from San Antonio), TX - Beds: 2BR6 $674


12/2/2023 - 12/9/2023 PVC at Daytona Beach Daytona Beach Shores, FL - Beds: 2BR6 $674


12/2/2023 - 12/9/2023 Villas at Fortune Place Kissimmee (Orlando), FL - Beds: 2BR6 $624


12/2/2023 - 12/9/2023 El Cid Marina Beach Mazatlan, Sinaloa - Beds: 1BR4 $674


12/2/2023 - Rangeley Lake Resort Rangeley, Maine - Beds: 3BR/8 $1224


12/2/2023 - 12/9/2023 Hacienda Encantada Resort and Spa Cabo San Lucas, Baja California Sur - Beds: 1BR4 $674


12/2/2023 - Spinnaker at Shipyard Hilton Head Island, South Carolina - Beds: 2BR/6 $900


12/2/2023 - 12/9/2023 Ocean Landings Resort Cocoa Beach, FL - Beds: 1BR4 OF $1004


12/2/2023 - Summer Bay Orlando By Exploria Resorts Clermont, Florida - Beds: 1BR/4 $575


12/2/2023 - Williamsburg Plantation Williamsburg, Virginia - Beds: 2BR/6 $850


12/2/2023 - 12/9/2023 Buganvilias Resort Vacation Club Puerto Vallarta, Jalisco - Beds: 1BR4 $724


12/2/2023 - 12/9/2023 Fort Lauderdale Beach Resort Fort Lauderdale, FL - Beds: 2BR6 $774


12/2/2023 - 12/9/2023 PVC at The Bandera Homestead Bandera (45 miles from San Antonio), TX - Beds: 1BR4 $624


12/2/2023 - 12/9/2023 PVC at Daytona Beach Daytona Beach Shores, FL - Beds: 1BR4 $624


12/2/2023 - Gold Coast Resort Noord, - Beds: 2BR/6 $1025


12/2/2023 - 12/9/2023 PVC at Tahoe Village Stateline (South Lake Tahoe), NV - Beds: 2BR6 $674


12/2/2023 - 12/9/2023 PVC at The Bandera Homestead Bandera (45 miles from San Antonio), TX - Beds: 2BR6 $674


12/2/2023 - 12/9/2023 PVC at Daytona Beach Daytona Beach Shores, FL - Beds: 2BR6 $674


12/2/2023 - Rangeley Lake Resort Rangeley, Maine - Beds: 2BR/6 $1124


12/2/2023 - Southcape Resort and Club Mashpee, Massachusetts - Beds: 2BR/6 $500


12/2/2023 - 12/9/2023 PVC at Daytona Beach Daytona Beach Shores, FL - Beds: 3BR8 $724


12/2/2023 - Summer Bay Orlando By Exploria Resorts Clermont, Florida - Beds: 2BR/6 $650


12/2/2023 - 12/9/2023 Island Seas Resort Freeport, Grand Bahama - Beds: 1BR4 $574


12/2/2023 - The Village at Palmetto Dunes Hilton Head Island, South Carolina - Beds: Studio/4 $650


12/2/2023 - 12/9/2023 Hilton Head Island Beach and Tennis Resort Hilton Head, SC - Beds: 2BR6 $674


12/3/2023 - Peppertree Atlantic Beach Ii Atlantic Beach , North Carolina - Beds: 1BR/4 $450


12/3/2023 - The Cabins at Green Mountain Branson, Missouri - Beds: 3BR/8 $1100


12/3/2023 - 12/10/2023 Ocean Landings Resort Cocoa Beach, FL - Beds: 1BR6 $824


12/3/2023 - Coconut Palms Beach Resort II New Smyrna Beach, Florida - Beds: 1BR/4 $900


12/3/2023 - Peppertree Atlantic Beach Ii Atlantic Beach , North Carolina - Beds: 2BR/6 $570


12/3/2023 - 12/10/2023 Ocean Landings Resort Cocoa Beach, FL - Beds: 1BR6 $824


12/3/2023 - Coconut Palms Beach Resort II New Smyrna Beach, Florida - Beds: 2BR/6 $975


12/8/2023 - 12/15/2023 Oakridge Resort at Stonebridge Village Reeds Springs (Branson area), MO - Beds: 2BR6 $674


12/8/2023 - Summer Bay Orlando By Exploria Resorts Clermont, Florida - Beds: 2BR/6 $650


12/8/2023 - 12/15/2023 Lagonita Lodge Big Bear Lake, CA - Beds: 1BR4 $624


12/8/2023 - 12/15/2023 Rangeley Lake Resort Rangeley, ME - Beds: 3BR8 $774


12/8/2023 - Mountain Meadows Pigeon Forge, Tennessee - Beds: 2BR/6 $775


12/8/2023 - 12/15/2023 Twin Rivers Condominiums Fraser, CO - Beds: 3BR8 $774


12/8/2023 - Tamarack Resort Wisconsin Dells, Wisconsin - Beds: 2BR/6 $650


12/8/2023 - 12/15/2023 First Cabin Club Lake Havasu, AZ - Beds: 1BR4 $624


12/8/2023 - 12/15/2023 Banyan Harbor Kauai, HI - Beds: 2BR6 $924


12/8/2023 - 12/15/2023 Masters Villas Resort Mesquite, NV - Beds: 2BR6 $624


12/9/2023 - 12/16/2023 PVC at Tahoe Village Stateline (South Lake Tahoe), NV - Beds: 2BR6 $674


12/9/2023 - 12/16/2023 PVC at Daytona Beach Daytona Beach Shores, FL - Beds: 1BR4 $624


12/9/2023 - Southcape Resort and Club Mashpee, Massachusetts - Beds: 2BR/6 $500


12/9/2023 - 12/16/2023 PVC at Daytona Beach Daytona Beach Shores, FL - Beds: 2BR6 $674


12/9/2023 - Summer Bay Orlando By Exploria Resorts Clermont, Florida - Beds: 2BR/6 $650


12/9/2023 - 12/16/2023 Gulf Shores Plantation Gulf Shores, AL - Beds: 2BR6 $674


12/9/2023 - 12/16/2023 Island Seas Resort Freeport, Grand Bahama - Beds: 2BR6 $624


12/9/2023 - 12/16/2023 PVC at Daytona Beach Daytona Beach Shores, FL - Beds: 3BR8 $724


12/9/2023 - The Village at Palmetto Dunes Hilton Head Island, South Carolina - Beds: Studio/4 $650


12/9/2023 - 12/16/2023 Hilton Head Island Beach and Tennis Resort Hilton Head, SC - Beds: 2BR6 $674


12/9/2023 - 12/16/2023 Buganvilias Resort Vacation Club Puerto Vallarta, Jalisco - Beds: 1BR4 $724


12/9/2023 - 12/16/2023 PVC at Tahoe Village Stateline (South Lake Tahoe), NV - Beds: 2BR6 $674


12/9/2023 - 12/16/2023 PVC at The Bandera Homestead Bandera (45 miles from San Antonio), TX - Beds: 2BR6 $674


12/9/2023 - 12/16/2023 Villas at Fortune Place Kissimmee (Orlando), FL - Beds: 2BR6 $624


12/9/2023 - 12/16/2023 El Cid Marina Beach Mazatlan, Sinaloa - Beds: 1BR4 $674


12/9/2023 - 12/16/2023 Hacienda del Mar Resort Cabo San Lucas, Baja California Sur - Beds: 2BR6 $774


12/9/2023 - 12/16/2023 PVC at Tahoe Village Stateline (South Lake Tahoe), NV - Beds: 3BR8 $824


12/9/2023 - 12/16/2023 PVC at Daytona Beach Daytona Beach Shores, FL - Beds: 1BR4 $624


12/9/2023 - Spinnaker at Shipyard Hilton Head Island, South Carolina - Beds: 2BR/6 $900


12/9/2023 - 12/16/2023 PVC at Daytona Beach Daytona Beach Shores, FL - Beds: 2BR6 $674


12/9/2023 - Summer Bay Orlando By Exploria Resorts Clermont, Florida - Beds: 1BR/4 $575


12/9/2023 - 12/16/2023 Ocean Landings Resort Cocoa Beach, FL - Beds: 1BR4 OF $1004


12/9/2023 - Vacation Village at Weston Weston, Florida - Beds: 1BR/4 $952


12/10/2023 - Coconut Palms Beach Resort II New Smyrna Beach, Florida - Beds: 2BR/6 $750


12/10/2023 - 12/17/2023 The Oasis Resort Palm Springs, CA - Beds: 1BR4 $774


12/10/2023 - The Cabins at Green Mountain Branson, Missouri - Beds: 3BR/8 $1100


12/10/2023 - 12/17/2023 Ocean Landings Resort Cocoa Beach, FL - Beds: 1BR6 $824


12/10/2023 - Coconut Palms Beach Resort II New Smyrna Beach, Florida - Beds: 1BR/4 $700


12/10/2023 - The Cabins at Green Mountain Branson, Missouri - Beds: 2BR/6 $950


12/10/2023 - 12/17/2023 The Jockey Club Las Vegas, NV - Beds: 1BR4 $624


12/10/2023 - 12/17/2023 Ocean Landings Resort Cocoa Beach, FL - Beds: 1BR6 $824


12/12/2023 - 12/19/2023 Raintree's Club Regina Los Cabos Cabo San Lucas, Baja California Sur - Beds: 1BR4 $674


12/15/2023 - Peppertree Atlantic Beach Ii Atlantic Beach , North Carolina - Beds: 2BR/6 $570


12/15/2023 - Tamarack Resort Wisconsin Dells, Wisconsin - Beds: 1BR/4 $600


12/15/2023 - 12/22/2023 Havasu Dunes Resort Lake Havasu, AZ - Beds: 2BR6 $674


12/15/2023 - Mountain Meadows Pigeon Forge, Tennessee - Beds: 2BR/6 $775


12/15/2023 - Summer Bay Orlando By Exploria Resorts Clermont, Florida - Beds: 2BR/6 $650


12/15/2023 - Tamarack Resort Wisconsin Dells, Wisconsin - Beds: 2BR/6 $650


12/15/2023 - 12/22/2023 Oakridge Resort at Stonebridge Village Reeds Springs (Branson area), MO - Beds: 2BR6 $674


12/15/2023 - 12/22/2023 London Bridge Resort Lake Havasu, AZ - Beds: 2BR6 $674


12/15/2023 - 12/22/2023 Lagonita Lodge Big Bear Lake, CA - Beds: 1BR4 $624


12/16/2023 - 12/23/2023 PVC at Daytona Beach Daytona Beach Shores, FL - Beds: 2BR6 $674


12/16/2023 - Vacation Village at Parkway Kissimmee, Florida - Beds: 1BR/4 $724


12/16/2023 - 12/23/2023 PVC at Daytona Beach Daytona Beach Shores, FL - Beds: 3BR8 $724


12/16/2023 - Bluebeard's Castle Villas I Charlotte Amalie , - Beds: 1BR/4 $2664


12/16/2023 - 12/23/2023 PVC at The Bandera Homestead Bandera (45 miles from San Antonio), TX - Beds: 2BR6 $674


12/16/2023 - Ocean City Coconut Malorie Ocean City, Maryland - Beds: Studio/4 $410


12/16/2023 - 12/23/2023 The Ridge Sierra Stateline (South Lake Tahoe), NV - Beds: 2BR6 $774


12/16/2023 - Ocean Cove Club at Palmetto Dunes Hilton Head Island, South Carolina - Beds: 2BR/6 $900


12/16/2023 - Summer Bay Orlando By Exploria Resorts Clermont, Florida - Beds: 2BR/6 $650


12/16/2023 - 12/23/2023 PVC at Daytona Beach Daytona Beach Shores, FL - Beds: 1BR4 $624


12/16/2023 - 12/23/2023 Carriage House Las Vegas, NV - Beds: 1BR4 $624


12/16/2023 - The Village at Palmetto Dunes Hilton Head Island, South Carolina - Beds: Studio/4 $650


12/16/2023 - 12/23/2023 PVC at Daytona Beach Daytona Beach Shores, FL - Beds: 2BR6 $674


12/16/2023 - 12/23/2023 Padre South Hotel South Padre Island, TX - Beds: 2BR6 $524


12/16/2023 - 12/23/2023 Ocean Landings Resort Cocoa Beach, FL - Beds: 1BR4 OF $1004


12/16/2023 - Gold Coast Resort Noord, - Beds: 2BR/6 $1025


12/16/2023 - Ocean Club North Myrtle Beach, South Carolina - Beds: 2BR/6 $650


12/16/2023 - 12/23/2023 PVC at Tahoe Village Stateline (South Lake Tahoe), NV - Beds: 3BR8 $26


12/16/2023 - 12/23/2023 Gulf Shores Plantation Gulf Shores, AL - Beds: 2BR6 $674


12/16/2023 - 12/23/2023 Island Seas Resort Freeport, Grand Bahama - Beds: 2BR6 $624


12/16/2023 - Southcape Resort and Club Mashpee, Massachusetts - Beds: 2BR/6 $500


12/16/2023 - 12/23/2023 PVC at Daytona Beach Daytona Beach Shores, FL - Beds: 1BR4 $624


12/16/2023 - 12/23/2023 Hilton Head Island Beach and Tennis Resort Hilton Head, SC - Beds: 2BR6 $674


12/16/2023 - Summer Bay Orlando By Exploria Resorts Clermont, Florida - Beds: 1BR/4 $575


12/17/2023 - 12/24/2023 The Cabins at Green Mountain Branson, MO - Beds: 3BR8 $774


12/17/2023 - 12/24/2023 Ocean Landings Resort Cocoa Beach, FL - Beds: 1BR6 $824


12/17/2023 - 12/24/2023 Ocean Landings Resort Cocoa Beach, FL - Beds: 1BR6 $824


12/22/2023 - 12/29/2023 The Lodge at Lake Tahoe South Lake Tahoe, CA - Beds: 1BR4 $824


12/23/2023 - 12/30/2023 Coral Mar Cancun, Quintana Roo - Beds: 1BR4 $624


12/23/2023 - Isla Bonita Residence Noord, - Beds: 2BR/6 $1275


12/23/2023 - 12/30/2023 Ocean Landings Resort Cocoa Beach, FL - Beds: 1BR4 OF $1004


12/23/2023 - 12/30/2023 PVC at The Bandera Homestead Bandera (45 miles from San Antonio), TX - Beds: 1BR4 $674


12/23/2023 - 12/30/2023 PVC at Tahoe Village Stateline (South Lake Tahoe), NV - Beds: 2BR6 $26


12/23/2023 - 12/30/2023 Island Seas Resort Freeport, Grand Bahama - Beds: 1BR4 $574


12/23/2023 - Gold Coast Resort Noord, - Beds: 2BR/6 $1275


12/23/2023 - 12/30/2023 PVC at Daytona Beach Daytona Beach Shores, FL - Beds: 1BR4 $624


12/23/2023 - 12/30/2023 PVC at The Bandera Homestead Bandera (45 miles from San Antonio), TX - Beds: 1BR4 $674


12/23/2023 - 12/30/2023 Island Seas Resort Freeport, Grand Bahama - Beds: 2BR6 $624


12/24/2023 - 12/31/2023 Ocean Landings Resort Cocoa Beach, FL - Beds: 1BR6 $824


12/27/2023 - 1/3/2024 The Lodge at Kingsbury Crossing Stateline (South Lake Tahoe), NV - Beds: 1BR4 $824


12/29/2023 - 1/5/2024 London Bridge Resort Lake Havasu, AZ - Beds: 2BR6 $774


12/30/2023 - 1/6/2024 PVC at Daytona Beach Daytona Beach Shores, FL - Beds: 1BR4 $674


12/30/2023 - Isla Bonita Residence Noord, - Beds: 2BR/6 $1275


12/30/2023 - 1/6/2024 PVC at Daytona Beach Daytona Beach Shores, FL - Beds: 2BR6 $824


12/30/2023 - 1/6/2024 Wyndham Palm Aire Pompano Beach, FL - Beds: 1BR4 $974


12/30/2023 - 1/6/2024 Ocean Landings Resort Cocoa Beach, FL - Beds: 1BR4 OF $1004


12/30/2023 - 1/6/2024 PVC at The Bandera Homestead Bandera (45 miles from San Antonio), TX - Beds: 1BR4 $674


12/30/2023 - 1/6/2024 PVC at Tahoe Village Stateline (South Lake Tahoe), NV - Beds: 2BR6 $26


12/30/2023 - 1/6/2024 Island Seas Resort Freeport, Grand Bahama - Beds: 1BR4 $574


12/30/2023 - Gold Coast Resort Noord, - Beds: 2BR/6 $1275


12/30/2023 - 1/6/2024 PVC at Daytona Beach Daytona Beach Shores, FL - Beds: 2BR6 $824


12/30/2023 - 1/6/2024 PVC at The Bandera Homestead Bandera (45 miles from San Antonio), TX - Beds: 1BR4 $674


12/31/2023 - 1/7/2024 Ocean Landings Resort Cocoa Beach, FL - Beds: 1BR6 $824


12/31/2023 - 1/7/2024 Ocean Landings Resort Cocoa Beach, FL - Beds: 1BR6 $824


1/5/2024 - 1/12/2024 Teton Creek Resort Driggs, ID - Beds: 2BR6 $824


1/6/2024 - 1/13/2024 The Ridge Sierra Stateline (South Lake Tahoe), NV - Beds: 2BR6 $724


1/6/2024 - 1/13/2024 Island Seas Resort Freeport, Grand Bahama - Beds: 1BR4 $574


1/6/2024 - 1/13/2024 Oakridge Resort at Stonebridge Village Reeds Springs (Branson area), MO - Beds: 2BR6 $724


1/6/2024 - 1/13/2024 Hotel Molokai Molokai, HI - Beds: ST4 $1024


1/6/2024 - 1/13/2024 Island Seas Resort Freeport, Grand Bahama - Beds: 2BR6 $704


1/6/2024 - 1/13/2024 Ocean Landings Resort Cocoa Beach, FL - Beds: 1BR4 OF $1024


1/7/2024 - 1/14/2024 Ocean Landings Resort Cocoa Beach, FL - Beds: 1BR6 $874


1/7/2024 - 1/14/2024 Ocean Landings Resort Cocoa Beach, FL - Beds: 1BR6 $874


1/12/2024 - 1/19/2024 Teton Creek Resort Driggs, ID - Beds: 2BR6 $824


1/13/2024 - 1/20/2024 Hotel Molokai Molokai, HI - Beds: ST4 $1024


1/13/2024 - 1/20/2024 Island Seas Resort Freeport, Grand Bahama - Beds: 1BR4 $574


1/13/2024 - 1/20/2024 Ocean Landings Resort Cocoa Beach, FL - Beds: 1BR4 OF $1024


1/13/2024 - 1/20/2024 PVC at Daytona Beach Daytona Beach Shores, FL - Beds: 2BR6 $824


1/13/2024 - 1/20/2024 Oakridge Resort at Stonebridge Village Reeds Springs (Branson area), MO - Beds: 2BR6 $724


1/14/2024 - 1/21/2024 The Jockey Club Las Vegas, NV - Beds: 1BR4 $774


1/14/2024 - 1/21/2024 Ocean Landings Resort Cocoa Beach, FL - Beds: 1BR6 $874


1/19/2024 - 1/26/2024 Stoneridge Resort Blanchard, ID - Beds: ST4 $624


1/19/2024 - 1/26/2024 Teton Creek Resort Driggs, ID - Beds: 2BR6 $824


1/20/2024 - 1/27/2024 PVC at Daytona Beach Daytona Beach Shores, FL - Beds: 2BR6 $824


1/20/2024 - 1/27/2024 Oakridge Resort at Stonebridge Village Reeds Springs (Branson area), MO - Beds: 2BR6 $724


1/20/2024 - 1/27/2024 Ocean Landings Resort Cocoa Beach, FL - Beds: 1BR4 OF $1024


1/20/2024 - 1/27/2024 Hotel Molokai Molokai, HI - Beds: ST4 $1024


1/20/2024 - 1/27/2024 Island Seas Resort Freeport, Grand Bahama - Beds: 1BR4 $574


1/21/2024 - 1/28/2024 Ocean Landings Resort Cocoa Beach, FL - Beds: 1BR6 $874


1/26/2024 - 2/2/2024 Teton Creek Resort Driggs, ID - Beds: 2BR6 $824


1/27/2024 - 2/3/2024 Hotel Molokai Molokai, HI - Beds: HR2 $874


1/27/2024 - 2/3/2024 Island Seas Resort Freeport, Grand Bahama - Beds: 1BR4 $674


1/27/2024 - 2/3/2024 Island Seas Resort Freeport, Grand Bahama - Beds: 2BR6 $824


1/27/2024 - 2/3/2024 Oakridge Resort at Stonebridge Village Reeds Springs (Branson area), MO - Beds: 2BR6 $724


1/28/2024 - 2/4/2024 Ocean Landings Resort Cocoa Beach, FL - Beds: 1BR6 $1024


2/2/2024 - 2/9/2024 Teton Creek Resort Driggs, ID - Beds: 2BR6 $824


2/3/2024 - 2/10/2024 Island Seas Resort Freeport, Grand Bahama - Beds: 1BR4 $674


2/3/2024 - 2/10/2024 Oakridge Resort at Stonebridge Village Reeds Springs (Branson area), MO - Beds: 2BR6 $724


2/3/2024 - 2/10/2024 Hotel Molokai Molokai, HI - Beds: ST4 $1024


2/4/2024 - 2/11/2024 The Jockey Club Las Vegas, NV - Beds: 1BR4 $774


2/9/2024 - 2/16/2024 Teton Creek Resort Driggs, ID - Beds: 2BR6 $824


2/10/2024 - 2/17/2024 Hotel Molokai Molokai, HI - Beds: HR2 $874


2/10/2024 - 2/17/2024 Island Seas Resort Freeport, Grand Bahama - Beds: 2BR6 $824


2/10/2024 - 2/17/2024 PVC at Tahoe Village Stateline (South Lake Tahoe), NV - Beds: 3BR8 $824


2/10/2024 - 2/17/2024 The Ridge Sierra Stateline (South Lake Tahoe), NV - Beds: 2BR6 $724


2/10/2024 - 2/17/2024 Island Seas Resort Freeport, Grand Bahama - Beds: 1BR4 $674


2/10/2024 - 2/17/2024 PVC at Daytona Beach Daytona Beach Shores, FL - Beds: 2BR6 $824


2/10/2024 - 2/17/2024 Oakridge Resort at Stonebridge Village Reeds Springs (Branson area), MO - Beds: 2BR6 $774


2/11/2024 - 2/18/2024 Rangeley Lake Resort Rangeley, ME - Beds: 3BR8 $874


2/15/2024 - 2/22/2024 The Lodge at Kingsbury Crossing Stateline (South Lake Tahoe), NV - Beds: 1BR4 $774


2/16/2024 - 2/23/2024 Teton Creek Resort Driggs, ID - Beds: 2BR6 $824


2/17/2024 - 2/24/2024 Oakridge Resort at Stonebridge Village Reeds Springs (Branson area), MO - Beds: 2BR6 $724


2/17/2024 - 2/24/2024 PVC at Tahoe Village Stateline (South Lake Tahoe), NV - Beds: 3BR8 $874


2/17/2024 - 2/24/2024 Hotel Molokai Molokai, HI - Beds: HR2 $874


2/17/2024 - 2/24/2024 Island Seas Resort Freeport, Grand Bahama - Beds: 2BR6 $824


2/17/2024 - 2/24/2024 PVC at The Bandera Homestead Bandera (45 miles from San Antonio), TX - Beds: 2BR6 $824


2/21/2024 - 2/28/2024 Banyan Harbor Kauai, HI - Beds: 2BR6 $26


2/23/2024 - 3/1/2024 Teton Creek Resort Driggs, ID - Beds: 2BR6 $824


2/24/2024 - 3/2/2024 Oakridge Resort at Stonebridge Village Reeds Springs (Branson area), MO - Beds: 2BR6 $724


2/24/2024 - 3/2/2024 The Ridge Sierra Stateline (South Lake Tahoe), NV - Beds: 2BR6 $724


2/24/2024 - 3/2/2024 Hotel Molokai Molokai, HI - Beds: HR2 $874


2/24/2024 - 3/2/2024 PVC at Daytona Beach Daytona Beach Shores, FL - Beds: 2BR6 $824


2/24/2024 - 3/2/2024 Island Seas Resort Freeport, Grand Bahama - Beds: 2BR6 $824


3/1/2024 - 3/8/2024 Teton Creek Resort Driggs, ID - Beds: 2BR6 $824


3/2/2024 - 3/9/2024 Island Seas Resort Freeport, Grand Bahama - Beds: 2BR6 $824


3/2/2024 - 3/9/2024 PVC at The Bandera Homestead Bandera (45 miles from San Antonio), TX - Beds: 2BR6 $824


3/2/2024 - 3/9/2024 Oakridge Resort at Stonebridge Village Reeds Springs (Branson area), MO - Beds: 2BR6 $724


3/2/2024 - 3/9/2024 Hotel Molokai Molokai, HI - Beds: ST4 $1024


3/2/2024 - 3/9/2024 Island Seas Resort Freeport, Grand Bahama - Beds: 1BR4 $674


3/3/2024 - 3/10/2024 The Jockey Club Las Vegas, NV - Beds: 1BR4 $774


3/7/2024 - 3/14/2024 Banyan Harbor Kauai, HI - Beds: 2BR6 $26


3/9/2024 - 3/16/2024 PVC at The Bandera Homestead Bandera (45 miles from San Antonio), TX - Beds: 2BR6 $824


3/9/2024 - 3/16/2024 Oakridge Resort at Stonebridge Village Reeds Springs (Branson area), MO - Beds: 2BR6 $874


3/9/2024 - 3/16/2024 Bay Gardens Hotel Castries, - Beds: 1BR4 $26


3/9/2024 - 3/16/2024 Hotel Molokai Molokai, HI - Beds: ST4 $1024


3/9/2024 - 3/16/2024 The Ridge Sierra Stateline (South Lake Tahoe), NV - Beds: 2BR6 $724


3/9/2024 - 3/16/2024 PVC at Daytona Beach Daytona Beach Shores, FL - Beds: 2BR6 $824


3/9/2024 - 3/16/2024 Island Seas Resort Freeport, Grand Bahama - Beds: 2BR6 $824


3/10/2024 - 3/17/2024 The Jockey Club Las Vegas, NV - Beds: 1BR4 $774


3/15/2024 - 3/22/2024 Teton Creek Resort Driggs, ID - Beds: 2BR6 $824


3/16/2024 - 3/23/2024 PVC at Daytona Beach Daytona Beach Shores, FL - Beds: 2BR6 $824


3/16/2024 - 3/23/2024 Island Seas Resort Freeport, Grand Bahama - Beds: 1BR4 $674


3/16/2024 - 3/23/2024 Oakridge Resort at Stonebridge Village Reeds Springs (Branson area), MO - Beds: 2BR6 $874


3/16/2024 - 3/23/2024 Bay Gardens Hotel Castries, - Beds: 1BR4 $26


3/16/2024 - 3/23/2024 Hotel Molokai Molokai, HI - Beds: HR2 $874


3/21/2024 - 3/28/2024 Banyan Harbor Kauai, HI - Beds: 2BR6 $26


3/22/2024 - 3/29/2024 Teton Creek Resort Driggs, ID - Beds: 2BR6 $824


3/23/2024 - 3/30/2024 Island Seas Resort Freeport, Grand Bahama - Beds: 2BR6 $824


3/23/2024 - 3/30/2024 The Ridge Sierra Stateline (South Lake Tahoe), NV - Beds: 2BR6 $724


3/23/2024 - 3/30/2024 Oakridge Resort at Stonebridge Village Reeds Springs (Branson area), MO - Beds: 2BR6 $874


3/23/2024 - 3/30/2024 Bay Gardens Hotel Castries, - Beds: 1BR4 $26


3/23/2024 - 3/30/2024 Hotel Molokai Molokai, HI - Beds: ST4 $1024


3/23/2024 - 3/30/2024 PVC at Daytona Beach Daytona Beach Shores, FL - Beds: 1BR4 $674


3/23/2024 - 3/30/2024 PVC at Daytona Beach Daytona Beach Shores, FL - Beds: 1BR4 $674


3/29/2024 - 4/5/2024 Teton Creek Resort Driggs, ID - Beds: 2BR6 $824


3/30/2024 - 4/6/2024 Island Seas Resort Freeport, Grand Bahama - Beds: 2BR6 $824


3/30/2024 - 4/6/2024 PVC at The Bandera Homestead Bandera (45 miles from San Antonio), TX - Beds: 2BR6 $824


3/30/2024 - 4/6/2024 Island Seas Resort Freeport, Grand Bahama - Beds: 1BR4 $674


3/30/2024 - 4/6/2024 The Ridge Sierra Stateline (South Lake Tahoe), NV - Beds: 2BR6 $724


3/30/2024 - 4/6/2024 Oakridge Resort at Stonebridge Village Reeds Springs (Branson area), MO - Beds: 2BR6 $774


3/30/2024 - 4/6/2024 Bay Gardens Hotel Castries, - Beds: 1BR4 $26


3/30/2024 - 4/6/2024 Hotel Molokai Molokai, HI - Beds: ST4 $1024


3/30/2024 - 4/6/2024 PVC at Daytona Beach Daytona Beach Shores, FL - Beds: 2BR6 $824


4/6/2024 - 4/13/2024 The Ridge Sierra Stateline (South Lake Tahoe), NV - Beds: 2BR6 $724


4/6/2024 - 4/13/2024 Oakridge Resort at Stonebridge Village Reeds Springs (Branson area), MO - Beds: 2BR6 $724


4/6/2024 - 4/13/2024 Bay Gardens Hotel Castries, - Beds: 1BR4 $26


4/6/2024 - 4/13/2024 Hotel Molokai Molokai, HI - Beds: ST4 $1024


4/6/2024 - 4/13/2024 PVC at Daytona Beach Daytona Beach Shores, FL - Beds: 2BR6 $824


4/6/2024 - 4/13/2024 Island Seas Resort Freeport, Grand Bahama - Beds: 2BR6 $824


4/7/2024 - 4/14/2024 The Jockey Club Las Vegas, NV - Beds: 1BR4 $774


4/7/2024 - 4/14/2024 Ocean Landings Resort Cocoa Beach, FL - Beds: 1BR6 $1024


4/12/2024 - 4/19/2024 Teton Creek Resort Driggs, ID - Beds: 2BR6 $824


4/13/2024 - 4/20/2024 Hotel Molokai Molokai, HI - Beds: ST4 $874


4/13/2024 - 4/20/2024 Island Seas Resort Freeport, Grand Bahama - Beds: 1BR4 $674


4/13/2024 - 4/20/2024 The Ridge Sierra Stateline (South Lake Tahoe), NV - Beds: 2BR6 $724


4/13/2024 - 4/20/2024 Oakridge Resort at Stonebridge Village Reeds Springs (Branson area), MO - Beds: 2BR6 $724


4/13/2024 - 4/20/2024 Bay Gardens Hotel Castries, - Beds: 1BR4 $26


4/14/2024 - 4/21/2024 The Jockey Club Las Vegas, NV - Beds: 2BR6 $974


4/14/2024 - 4/21/2024 Ocean Landings Resort Cocoa Beach, FL - Beds: 1BR6 $1024


4/19/2024 - 4/26/2024 Teton Creek Resort Driggs, ID - Beds: 2BR6 $824


4/20/2024 - 4/27/2024 The Ridge Sierra Stateline (South Lake Tahoe), NV - Beds: 2BR6 $724


4/20/2024 - 4/27/2024 Island Seas Resort Freeport, Grand Bahama - Beds: 2BR6 $824


4/20/2024 - 4/27/2024 Oakridge Resort at Stonebridge Village Reeds Springs (Branson area), MO - Beds: 2BR6 $724


4/20/2024 - 4/27/2024 Bay Gardens Hotel Castries, - Beds: 1BR4 $26


4/20/2024 - 4/27/2024 Hotel Molokai Molokai, HI - Beds: HR2 $774


4/20/2024 - 4/27/2024 Island Seas Resort Freeport, Grand Bahama - Beds: 1BR4 $674


4/27/2024 - 5/4/2024 Bay Gardens Hotel Castries, - Beds: 1BR4 $26


4/27/2024 - 5/4/2024 PVC at Daytona Beach Daytona Beach Shores, FL - Beds: 2BR6 $824


4/27/2024 - 5/4/2024 Hotel Molokai Molokai, HI - Beds: ST4 $874


4/27/2024 - 5/4/2024 Island Seas Resort Freeport, Grand Bahama - Beds: 2BR6 $824


4/27/2024 - 5/4/2024 The Ridge Sierra Stateline (South Lake Tahoe), NV - Beds: 2BR6 $724


4/27/2024 - 5/4/2024 Island Seas Resort Freeport, Grand Bahama - Beds: 1BR4 $674


4/27/2024 - 5/4/2024 Oakridge Resort at Stonebridge Village Reeds Springs (Branson area), MO - Beds: 2BR6 $824


4/28/2024 - 5/5/2024 The Jockey Club Las Vegas, NV - Beds: 1BR4 $774


5/3/2024 - 5/10/2024 Teton Creek Resort Driggs, ID - Beds: 2BR6 $824


5/3/2024 - 5/10/2024 London Bridge Resort Lake Havasu, AZ - Beds: 1BR4 $774


5/4/2024 - 5/11/2024 The Ridge Sierra Stateline (South Lake Tahoe), NV - Beds: 2BR6 $724


5/4/2024 - 5/11/2024 Oakridge Resort at Stonebridge Village Reeds Springs (Branson area), MO - Beds: 2BR6 $824


5/4/2024 - 5/11/2024 Island Seas Resort Freeport, Grand Bahama - Beds: 2BR6 $824


5/4/2024 - 5/11/2024 Bay Gardens Hotel Castries, - Beds: 1BR4 $26


5/4/2024 - 5/11/2024 Hotel Molokai Molokai, HI - Beds: ST4 $874


5/4/2024 - 5/11/2024 Island Seas Resort Freeport, Grand Bahama - Beds: 1BR4 $674


5/5/2024 - 5/12/2024 Ocean Landings Resort Cocoa Beach, FL - Beds: 1BR6 $924


5/11/2024 - 5/18/2024 Bay Gardens Hotel Castries, - Beds: 1BR4 $26


5/11/2024 - 5/18/2024 Hotel Molokai Molokai, HI - Beds: ST4 $874


5/11/2024 - 5/18/2024 Island Seas Resort Freeport, Grand Bahama - Beds: 2BR6 $824


5/11/2024 - 5/18/2024 Oakridge Resort at Stonebridge Village Reeds Springs (Branson area), MO - Beds: 2BR6 $824


5/11/2024 - 5/18/2024 Island Seas Resort Freeport, Grand Bahama - Beds: 1BR4 $674


5/12/2024 - 5/19/2024 Ocean Landings Resort Cocoa Beach, FL - Beds: 1BR6 $924


5/18/2024 - 5/25/2024 Oakridge Resort at Stonebridge Village Reeds Springs (Branson area), MO - Beds: 2BR6 $874


5/18/2024 - 5/25/2024 Bay Gardens Hotel Castries, - Beds: 1BR4 $26


5/18/2024 - 5/25/2024 Hotel Molokai Molokai, HI - Beds: ST4 $874


5/18/2024 - 5/25/2024 Island Seas Resort Freeport, Grand Bahama - Beds: 1BR4 $674


5/19/2024 - 5/26/2024 Ocean Landings Resort Cocoa Beach, FL - Beds: 1BR6 $924


5/19/2024 - 5/26/2024 Ocean Landings Resort Cocoa Beach, FL - Beds: 1BR6 $924


5/24/2024 - 5/31/2024 Teton Creek Resort Driggs, ID - Beds: 2BR6 $824


5/25/2024 - 6/1/2024 PVC at The Bandera Homestead Bandera (45 miles from San Antonio), TX - Beds: 2BR6 $824


5/25/2024 - 6/1/2024 Bay Gardens Hotel Castries, - Beds: 1BR4 $26


5/25/2024 - 6/1/2024 Hotel Molokai Molokai, HI - Beds: ST4 $874


5/25/2024 - 6/1/2024 Island Seas Resort Freeport, Grand Bahama - Beds: 2BR6 $824


5/25/2024 - 6/1/2024 PVC at Tahoe Village Stateline (South Lake Tahoe), NV - Beds: 3BR8 $974


5/25/2024 - 6/1/2024 Oakridge Resort at Stonebridge Village Reeds Springs (Branson area), MO - Beds: 2BR6 $874


5/26/2024 - 6/2/2024 Ocean Landings Resort Cocoa Beach, FL - Beds: 1BR6 $1024


5/31/2024 - 6/7/2024 Teton Creek Resort Driggs, ID - Beds: 2BR6 $824


6/1/2024 - 6/8/2024 Island Seas Resort Freeport, Grand Bahama - Beds: 1BR4 $674


6/1/2024 - 6/8/2024 Hilton Head Island Beach and Tennis Resort Hilton Head, SC - Beds: 2BR6 $924


6/1/2024 - 6/8/2024 Island Seas Resort Freeport, Grand Bahama - Beds: 2BR6 $824


6/1/2024 - 6/8/2024 Bay Gardens Hotel Castries, - Beds: 1BR4 $26


6/1/2024 - 6/8/2024 Hotel Molokai Molokai, HI - Beds: HR2 $774


6/2/2024 - 6/9/2024 Ocean Landings Resort Cocoa Beach, FL - Beds: 1BR6 $1024


6/2/2024 - 6/9/2024 The Jockey Club Las Vegas, NV - Beds: 2BR6 $974


6/2/2024 - 6/9/2024 Ocean Landings Resort Cocoa Beach, FL - Beds: 1BR6 $1024


6/8/2024 - 6/15/2024 Hilton Head Island Beach and Tennis Resort Hilton Head, SC - Beds: 2BR6 $924


6/8/2024 - 6/15/2024 Island Seas Resort Freeport, Grand Bahama - Beds: 1BR4 $674


6/8/2024 - 6/15/2024 Bay Gardens Hotel Castries, - Beds: 1BR4 $26


6/8/2024 - 6/15/2024 Hotel Molokai Molokai, HI - Beds: ST4 $874


6/8/2024 - 6/15/2024 The Ridge Sierra Stateline (South Lake Tahoe), NV - Beds: 2BR6 $824


6/8/2024 - 6/15/2024 The Ridge Sierra Stateline (South Lake Tahoe), NV - Beds: 2BR6 $824


6/8/2024 - 6/15/2024 Island Seas Resort Freeport, Grand Bahama - Beds: 2BR6 $824


6/8/2024 - 6/15/2024 The Ridge Sierra Stateline (South Lake Tahoe), NV - Beds: 2BR6 $824


6/8/2024 - 6/15/2024 PVC at Tahoe Village Stateline (South Lake Tahoe), NV - Beds: 3BR8 $974


6/9/2024 - 6/16/2024 Ocean Landings Resort Cocoa Beach, FL - Beds: 1BR6 $1024


6/9/2024 - 6/16/2024 The Jockey Club Las Vegas, NV - Beds: 1BR4 $774


6/9/2024 - 6/16/2024 Ocean Landings Resort Cocoa Beach, FL - Beds: 1BR6 $1024


6/15/2024 - 6/22/2024 PVC at Tahoe Village Stateline (South Lake Tahoe), NV - Beds: 3BR8 $974


6/15/2024 - 6/22/2024 Island Seas Resort Freeport, Grand Bahama - Beds: 1BR4 $674


6/15/2024 - 6/22/2024 The Ridge Sierra Stateline (South Lake Tahoe), NV - Beds: 2BR6 $824


6/15/2024 - 6/22/2024 The Ridge Sierra Stateline (South Lake Tahoe), NV - Beds: 2BR6 $824


6/15/2024 - 6/22/2024 Hilton Head Island Beach and Tennis Resort Hilton Head, SC - Beds: 2BR6 $924


6/15/2024 - 6/22/2024 Island Seas Resort Freeport, Grand Bahama - Beds: 2BR6 $824


6/15/2024 - 6/22/2024 Bay Gardens Hotel Castries, - Beds: 1BR4 $26


6/15/2024 - 6/22/2024 Hotel Molokai Molokai, HI - Beds: ST4 $874


6/15/2024 - 6/22/2024 The Ridge Sierra Stateline (South Lake Tahoe), NV - Beds: 2BR6 $824


6/16/2024 - 6/23/2024 Ocean Landings Resort Cocoa Beach, FL - Beds: 1BR6 $1024


6/16/2024 - 6/23/2024 Ocean Landings Resort Cocoa Beach, FL - Beds: 1BR6 $1024


6/22/2024 - 6/29/2024 Hilton Head Island Beach and Tennis Resort Hilton Head, SC - Beds: 2BR6 $924


6/22/2024 - 6/29/2024 Island Seas Resort Freeport, Grand Bahama - Beds: 1BR4 $674


6/22/2024 - 6/29/2024 Hotel Molokai Molokai, HI - Beds: ST4 $1024


6/22/2024 - 6/29/2024 Bay Gardens Hotel Castries, - Beds: 1BR4 $26


6/22/2024 - 6/29/2024 PVC at Tahoe Village Stateline (South Lake Tahoe), NV - Beds: 2BR6 $824


6/22/2024 - 6/29/2024 PVC at The Bandera Homestead Bandera (45 miles from San Antonio), TX - Beds: 2BR6 $824


6/23/2024 - 6/30/2024 Ocean Landings Resort Cocoa Beach, FL - Beds: 1BR6 $1024


6/23/2024 - 6/30/2024 Ocean Landings Resort Cocoa Beach, FL - Beds: 1BR6 $1024


6/23/2024 - 6/30/2024 The Jockey Club Las Vegas, NV - Beds: 2BR6 $974


6/28/2024 - 7/5/2024 Teton Creek Resort Driggs, ID - Beds: 2BR6 $824


6/29/2024 - 7/6/2024 Bay Gardens Hotel Castries, - Beds: 1BR4 $26


6/29/2024 - 7/6/2024 PVC at Tahoe Village Stateline (South Lake Tahoe), NV - Beds: 2BR6 $824


6/29/2024 - 7/6/2024 PVC at The Bandera Homestead Bandera (45 miles from San Antonio), TX - Beds: 2BR6 $824


6/29/2024 - 7/6/2024 Hilton Head Island Beach and Tennis Resort Hilton Head, SC - Beds: 2BR6 $924


6/29/2024 - 7/6/2024 PVC at Tahoe Village Stateline (South Lake Tahoe), NV - Beds: 3BR8 $974


6/29/2024 - 7/6/2024 Island Seas Resort Freeport, Grand Bahama - Beds: 1BR4 $674


6/29/2024 - 7/6/2024 Hotel Molokai Molokai, HI - Beds: ST4 $1024


6/30/2024 - 7/7/2024 Ocean Landings Resort Cocoa Beach, FL - Beds: 1BR6 $1024


6/30/2024 - 7/7/2024 Ocean Landings Resort Cocoa Beach, FL - Beds: 1BR6 $1024


7/6/2024 - 7/13/2024 Hilton Head Island Beach and Tennis Resort Hilton Head, SC - Beds: 2BR6 $924


7/6/2024 - 7/13/2024 PVC at Tahoe Village Stateline (South Lake Tahoe), NV - Beds: 2BR6 $824


7/6/2024 - 7/13/2024 Island Seas Resort Freeport, Grand Bahama - Beds: 2BR6 $824


7/6/2024 - 7/13/2024 Hotel Molokai Molokai, HI - Beds: ST4 $1024


7/6/2024 - 7/13/2024 Bay Gardens Hotel Castries, - Beds: 1BR4 $26


7/6/2024 - 7/13/2024 PVC at Tahoe Village Stateline (South Lake Tahoe), NV - Beds: 2BR6 $824


7/7/2024 - 7/14/2024 Ocean Landings Resort Cocoa Beach, FL - Beds: 1BR6 $1024


7/7/2024 - 7/14/2024 Ocean Landings Resort Cocoa Beach, FL - Beds: 1BR6 $1024


7/13/2024 - 7/20/2024 Bay Gardens Hotel Castries, - Beds: 1BR4 $26


7/13/2024 - 7/20/2024 PVC at Tahoe Village Stateline (South Lake Tahoe), NV - Beds: 2BR6 $824


7/13/2024 - 7/20/2024 Hilton Head Island Beach and Tennis Resort Hilton Head, SC - Beds: 2BR6 $924


7/13/2024 - 7/20/2024 PVC at Tahoe Village Stateline (South Lake Tahoe), NV - Beds: 3BR8 $974


7/13/2024 - 7/20/2024 Island Seas Resort Freeport, Grand Bahama - Beds: 2BR6 $824


7/13/2024 - 7/20/2024 Hotel Molokai Molokai, HI - Beds: ST4 $1024


7/14/2024 - 7/21/2024 Ocean Landings Resort Cocoa Beach, FL - Beds: 1BR6 $1024


7/14/2024 - 7/21/2024 Ocean Landings Resort Cocoa Beach, FL - Beds: 1BR6 $1024


7/19/2024 - 7/26/2024 Teton Creek Resort Driggs, ID - Beds: 2BR6 $824


7/20/2024 - 7/27/2024 Hilton Head Island Beach and Tennis Resort Hilton Head, SC - Beds: 2BR6 $924


7/20/2024 - 7/27/2024 PVC at Tahoe Village Stateline (South Lake Tahoe), NV - Beds: 2BR6 $824


7/20/2024 - 7/27/2024 Island Seas Resort Freeport, Grand Bahama - Beds: 1BR4 $674


7/20/2024 - 7/27/2024 Hotel Molokai Molokai, HI - Beds: ST4 $1024


7/20/2024 - 7/27/2024 Bay Gardens Hotel Castries, - Beds: 1BR4 $26


7/20/2024 - 7/27/2024 PVC at Tahoe Village Stateline (South Lake Tahoe), NV - Beds: 2BR6 $824


7/20/2024 - 7/27/2024 Island Seas Resort Freeport, Grand Bahama - Beds: 2BR6 $824


7/21/2024 - 7/28/2024 Ocean Landings Resort Cocoa Beach, FL - Beds: 1BR6 $1024


7/21/2024 - 7/28/2024 Ocean Landings Resort Cocoa Beach, FL - Beds: 1BR6 $1024


7/27/2024 - 8/3/2024 Bay Gardens Hotel Castries, - Beds: 1BR4 $26


7/27/2024 - 8/3/2024 Island Seas Resort Freeport, Grand Bahama - Beds: 1BR4 $674


7/27/2024 - 8/3/2024 Hilton Head Island Beach and Tennis Resort Hilton Head, SC - Beds: 2BR6 $924


7/27/2024 - 8/3/2024 Island Seas Resort Freeport, Grand Bahama - Beds: 2BR6 $824


7/27/2024 - 8/3/2024 Hotel Molokai Molokai, HI - Beds: ST4 $1024


7/28/2024 - 8/4/2024 Ocean Landings Resort Cocoa Beach, FL - Beds: 1BR6 $1024


7/28/2024 - 8/4/2024 Ocean Landings Resort Cocoa Beach, FL - Beds: 1BR6 $1024


8/3/2024 - 8/10/2024 Hilton Head Island Beach and Tennis Resort Hilton Head, SC - Beds: 2BR6 $924


8/3/2024 - 8/10/2024 Island Seas Resort Freeport, Grand Bahama - Beds: 1BR4 $674


8/3/2024 - 8/10/2024 Hotel Molokai Molokai, HI - Beds: ST4 $874


8/3/2024 - 8/10/2024 Bay Gardens Hotel Castries, - Beds: 1BR4 $26


8/4/2024 - 8/11/2024 Ocean Landings Resort Cocoa Beach, FL - Beds: 1BR6 $1024


8/4/2024 - 8/11/2024 Ocean Landings Resort Cocoa Beach, FL - Beds: 1BR6 $1024


8/9/2024 - 8/16/2024 Teton Creek Resort Driggs, ID - Beds: 2BR6 $824


8/10/2024 - 8/17/2024 Hotel Molokai Molokai, HI - Beds: ST4 $874


8/10/2024 - 8/17/2024 Bay Gardens Hotel Castries, - Beds: 1BR4 $26


8/10/2024 - 8/17/2024 Hilton Head Island Beach and Tennis Resort Hilton Head, SC - Beds: 2BR6 $924


8/10/2024 - 8/17/2024 Island Seas Resort Freeport, Grand Bahama - Beds: 2BR6 $824


8/11/2024 - 8/18/2024 Ocean Landings Resort Cocoa Beach, FL - Beds: 1BR6 $924


8/11/2024 - 8/18/2024 Ocean Landings Resort Cocoa Beach, FL - Beds: 1BR6 $924


8/16/2024 - 8/23/2024 Teton Creek Resort Driggs, ID - Beds: 2BR6 $824


8/17/2024 - 8/24/2024 Island Seas Resort Freeport, Grand Bahama - Beds: 2BR6 $824


8/17/2024 - 8/24/2024 Hilton Head Island Beach and Tennis Resort Hilton Head, SC - Beds: 2BR6 $924


8/17/2024 - 8/24/2024 Island Seas Resort Freeport, Grand Bahama - Beds: 1BR4 $674


8/17/2024 - 8/24/2024 Hotel Molokai Molokai, HI - Beds: ST4 $874


8/17/2024 - 8/24/2024 Bay Gardens Hotel Castries, - Beds: 1BR4 $26


8/18/2024 - 8/25/2024 Ocean Landings Resort Cocoa Beach, FL - Beds: 1BR6 $924


8/18/2024 - 8/25/2024 Ocean Landings Resort Cocoa Beach, FL - Beds: 1BR6 $924


8/23/2024 - 8/30/2024 Teton Creek Resort Driggs, ID - Beds: 2BR6 $824


8/24/2024 - 8/31/2024 Hotel Molokai Molokai, HI - Beds: ST4 $874


8/24/2024 - 8/31/2024 Island Seas Resort Freeport, Grand Bahama - Beds: 2BR6 $824


8/24/2024 - 8/31/2024 Island Seas Resort Freeport, Grand Bahama - Beds: 1BR4 $674


8/25/2024 - 9/1/2024 Ocean Landings Resort Cocoa Beach, FL - Beds: 1BR6 $924


8/25/2024 - 9/1/2024 Ocean Landings Resort Cocoa Beach, FL - Beds: 1BR6 $924


8/30/2024 - 9/6/2024 Teton Creek Resort Driggs, ID - Beds: 2BR6 $824


8/31/2024 - 9/7/2024 Hotel Molokai Molokai, HI - Beds: ST4 $874


8/31/2024 - 9/7/2024 Island Seas Resort Freeport, Grand Bahama - Beds: 1BR4 $674


9/1/2024 - 9/8/2024 Ocean Landings Resort Cocoa Beach, FL - Beds: 1BR6 $924


9/1/2024 - 9/8/2024 Ocean Landings Resort Cocoa Beach, FL - Beds: 1BR6 $924


9/6/2024 - 9/13/2024 Teton Creek Resort Driggs, ID - Beds: 2BR6 $824


9/7/2024 - 9/14/2024 Island Seas Resort Freeport, Grand Bahama - Beds: 1BR4 $574


9/8/2024 - 9/15/2024 Ocean Landings Resort Cocoa Beach, FL - Beds: 1BR6 $874


9/8/2024 - 9/15/2024 The Jockey Club Las Vegas, NV - Beds: 2BR6 $974


9/8/2024 - 9/15/2024 Ocean Landings Resort Cocoa Beach, FL - Beds: 1BR6 $874


9/13/2024 - 9/20/2024 Teton Creek Resort Driggs, ID - Beds: 2BR6 $824


9/14/2024 - 9/21/2024 Island Seas Resort Freeport, Grand Bahama - Beds: 2BR6 $674


9/14/2024 - 9/21/2024 Island Seas Resort Freeport, Grand Bahama - Beds: 1BR4 $574


9/15/2024 - 9/22/2024 Ocean Landings Resort Cocoa Beach, FL - Beds: 1BR6 $874


9/15/2024 - 9/22/2024 Ocean Landings Resort Cocoa Beach, FL - Beds: 1BR6 $874


9/21/2024 - 9/28/2024 Island Seas Resort Freeport, Grand Bahama - Beds: 2BR6 $674


9/21/2024 - 9/28/2024 Island Seas Resort Freeport, Grand Bahama - Beds: 1BR4 $574


9/22/2024 - 9/29/2024 Ocean Landings Resort Cocoa Beach, FL - Beds: 1BR6 $874


9/22/2024 - 9/29/2024 Ocean Landings Resort Cocoa Beach, FL - Beds: 1BR6 $874


9/28/2024 - 10/5/2024 Island Seas Resort Freeport, Grand Bahama - Beds: 2BR6 $674


9/28/2024 - 10/5/2024 Island Seas Resort Freeport, Grand Bahama - Beds: 1BR4 $574


9/29/2024 - 10/6/2024 Ocean Landings Resort Cocoa Beach, FL - Beds: 1BR6 $874


9/29/2024 - 10/6/2024 Ocean Landings Resort Cocoa Beach, FL - Beds: 1BR6 $874


10/5/2024 - 10/12/2024 Island Seas Resort Freeport, Grand Bahama - Beds: 2BR6 $674


10/5/2024 - 10/12/2024 Island Seas Resort Freeport, Grand Bahama - Beds: 1BR4 $574


10/6/2024 - 10/13/2024 Ocean Landings Resort Cocoa Beach, FL - Beds: 1BR6 $874


10/6/2024 - 10/13/2024 Ocean Landings Resort Cocoa Beach, FL - Beds: 1BR6 $874


10/12/2024 - 10/19/2024 Island Seas Resort Freeport, Grand Bahama - Beds: 2BR6 $674


10/13/2024 - 10/20/2024 Ocean Landings Resort Cocoa Beach, FL - Beds: 1BR6 $874


10/13/2024 - 10/20/2024 Ocean Landings Resort Cocoa Beach, FL - Beds: 1BR6 $874


10/19/2024 - 10/26/2024 Island Seas Resort Freeport, Grand Bahama - Beds: 2BR6 $674


10/20/2024 - 10/27/2024 Ocean Landings Resort Cocoa Beach, FL - Beds: 1BR6 $874


10/20/2024 - 10/27/2024 Ocean Landings Resort Cocoa Beach, FL - Beds: 1BR6 $874


10/26/2024 - 11/2/2024 Island Seas Resort Freeport, Grand Bahama - Beds: 1BR4 $574


10/26/2024 - 11/2/2024 Island Seas Resort Freeport, Grand Bahama - Beds: 2BR6 $674


10/27/2024 - 11/3/2024 Ocean Landings Resort Cocoa Beach, FL - Beds: 1BR6 $874


10/27/2024 - 11/3/2024 Ocean Landings Resort Cocoa Beach, FL - Beds: 1BR6 $874


11/2/2024 - 11/9/2024 Island Seas Resort Freeport, Grand Bahama - Beds: 1BR4 $574


11/2/2024 - 11/9/2024 Island Seas Resort Freeport, Grand Bahama - Beds: 2BR6 $704


11/3/2024 - 11/10/2024 Ocean Landings Resort Cocoa Beach, FL - Beds: 1BR6 $924


11/3/2024 - 11/10/2024 Ocean Landings Resort Cocoa Beach, FL - Beds: 1BR6 $924


11/9/2024 - 11/16/2024 Island Seas Resort Freeport, Grand Bahama - Beds: 1BR4 $574


11/9/2024 - 11/16/2024 Island Seas Resort Freeport, Grand Bahama - Beds: 2BR6 $704


11/10/2024 - 11/17/2024 Ocean Landings Resort Cocoa Beach, FL - Beds: 1BR6 $924


11/10/2024 - 11/17/2024 Ocean Landings Resort Cocoa Beach, FL - Beds: 1BR6 $924


11/16/2024 - 11/23/2024 Island Seas Resort Freeport, Grand Bahama - Beds: 1BR4 $574


11/17/2024 - 11/24/2024 Ocean Landings Resort Cocoa Beach, FL - Beds: 1BR6 $924


11/17/2024 - 11/24/2024 Ocean Landings Resort Cocoa Beach, FL - Beds: 1BR6 $924


11/23/2024 - 11/30/2024 Island Seas Resort Freeport, Grand Bahama - Beds: 1BR4 $574


11/24/2024 - 12/1/2024 Ocean Landings Resort Cocoa Beach, FL - Beds: 1BR6 $924


11/24/2024 - 12/1/2024 Ocean Landings Resort Cocoa Beach, FL - Beds: 1BR6 $924


11/30/2024 - 12/7/2024 Island Seas Resort Freeport, Grand Bahama - Beds: 1BR4 $574


11/30/2024 - 12/7/2024 Island Seas Resort Freeport, Grand Bahama - Beds: 2BR6 $704


12/1/2024 - 12/8/2024 Ocean Landings Resort Cocoa Beach, FL - Beds: 1BR6 $924


12/1/2024 - 12/8/2024 Ocean Landings Resort Cocoa Beach, FL - Beds: 1BR6 $924


12/7/2024 - 12/14/2024 Island Seas Resort Freeport, Grand Bahama - Beds: 1BR4 $574


12/7/2024 - 12/14/2024 Island Seas Resort Freeport, Grand Bahama - Beds: 2BR6 $704


12/8/2024 - 12/15/2024 Ocean Landings Resort Cocoa Beach, FL - Beds: 1BR6 $924


12/8/2024 - 12/15/2024 Ocean Landings Resort Cocoa Beach, FL - Beds: 1BR6 $924


12/14/2024 - 12/21/2024 Island Seas Resort Freeport, Grand Bahama - Beds: 2BR6 $704


12/15/2024 - 12/22/2024 Ocean Landings Resort Cocoa Beach, FL - Beds: 1BR6 $924


12/15/2024 - 12/22/2024 Ocean Landings Resort Cocoa Beach, FL - Beds: 1BR6 $924


12/21/2024 - 12/28/2024 Island Seas Resort Freeport, Grand Bahama - Beds: 2BR6 $824


12/22/2024 - 12/29/2024 Ocean Landings Resort Cocoa Beach, FL - Beds: 1BR6 $924


12/22/2024 - 12/29/2024 Ocean Landings Resort Cocoa Beach, FL - Beds: 1BR6 $924


12/28/2024 - 1/4/2025 Island Seas Resort Freeport, Grand Bahama - Beds: 2BR6 $824


12/28/2024 - 1/4/2025 Island Seas Resort Freeport, Grand Bahama - Beds: 1BR4 $674


12/29/2024 - 1/5/2025 Ocean Landings Resort Cocoa Beach, FL - Beds: 1BR6 $924


12/29/2024 - 1/5/2025 Ocean Landings Resort Cocoa Beach, FL - Beds: 1BR6 $924